5 useful tips for Lagosians
Lagos is a metropolitan city, almost all the tribes in Nigeria are adequately represented here.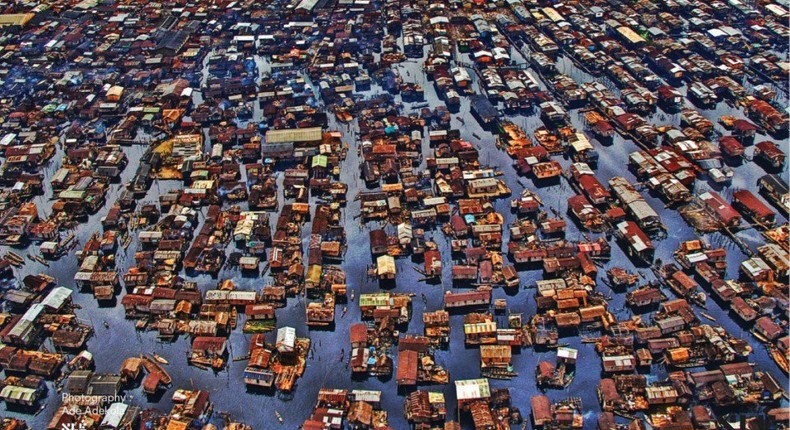 Lagos is a metropolitan city, almost all the tribes in Nigeria are adequately represented here.
Hence the daily overshooting, full-to-the-brim yet burgeoning population. There are 12 times as many cars on Lagos roads than some states in this country.
A visit to the densely populated areas like Alimosho, Ajah, Iyana Iba, Mile 12 on a typical Monday morning will help you appreciate the unrivaled human capital this city boasts of. You can spend the whole morning beholding the spectacle as people troop out in their 2s and 3millions to eke out a living.
With these considerations and many other peculiarities, there will always be traffic in Lagos. In comes the "douchebags", the set of people we love to hate, the Danfo drivers and their conductors. If you have ever been in a hurry to make it in time for an important meeting or an appointment, you will appreciate the lawlessness and chaos that is Lagos danfo drivers.
Now if you find yourself at Law school bus stop or Cement bus stop and you can see the massive logjam building up already while you were running late. These tips will help you make the best choice from the available douchebags (Danfo drivers) as you will need them more than they need you this time.
1. They drive into the bus-stop with reckless abandon.
These set of drivers hardly use their horn, they get people off their way by revving their engine. Mind you in the whole process of dropping passengers to accommodate new ones, the bus will constantly be in motion with the driver constantly looking in all directions to evade preying LASTMA officials.
2. There's music playing.
It could be Saheed Osupa or Pasuma's new album or Olamide's new single, a loud music is playing and that's the catalyst to his irrational exuberance at that moment.
3. The conductors like the drivers are habitually impatient
If you don't have currencies in lower denomination, don't bother them. If you will like to wait a little bit more at the bus stop, you can tell them you have only one thousand naira notes with you.
4. They care less about the "agberos" at the bus-stop
They possibly could have made upfront payments for permits or they have been totally exempted from such banalities or maybe the bus is owned by a stalwart in the transport section. You can sense any or all  of these oozing from their confidence.
5. They could be mistaken for criminals.
They appear like one but they actually aren't criminals, even if the Danfo driver's corner may reek of weed and marijuana. You're running late, if you won't mind ..hop into this on-rushing bus.
Now you have made the right choice, these ones will use the service lane or BRT lane, break traffic rules, ply one ways, inner ring roads or short cuts, disregard traffic lights, chance other road users, evade incessant delays of either Police, Agberos or LASTMA and many other crooked strategies to get you to your destination faster, all these at breakneck speed.
Enjoy the ride and be safe.
P.S - Don't follow these tips late into the night or in the wee hours of the day.
JOIN OUR PULSE COMMUNITY!
Recommended articles
Nigeria's tax-to-GDP ratio surges to 10.86%
Tinubu holds first security meeting with Service Chiefs
FG approves billion-dollar expansion for Snake Island Port
Group urges Tinubu to prioritise care for senior citizens
My people want a Christian to emerge as Senate President  —  Gbenga Daniel
6 positive news stories from Nigeria in May 2023
Fuel prices will go down after removal of subsidy, says NNPC CEO Kyari
Niger governor sacks political appointees
5 Buhari appointees President Tinubu should retain