Create beautiful Valentine memories with your partner at these beautiful places in Lagos
Valentine's day is some days away and we want you to spend it in amazing ways.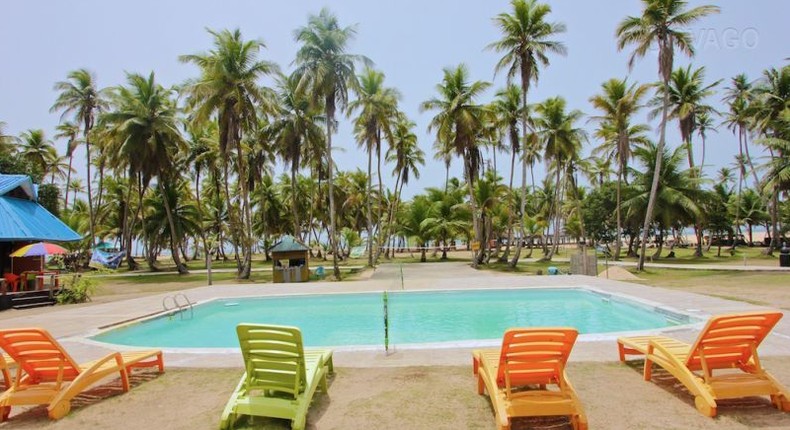 With a large number of romantic locations in Lagos, you would make unforgettable memories in one of them.
Spending Valentine's day in the right place makes the whole day memorable and more fun. This is why you need to select some of the best places, of course, you can visit more than one place in a day. All you need to do is have a plan or an itinerary prepared for your day so you don't lose track of where you plan to be.
If you set aside the hustle and bustle of Lagos, you'll find some interesting and romantic places to spend Valentine's Day. We have put together a list of places that would make your day memorable. Whether it's a brunch, dinner or a secluded place to spend quality time with your partner, we got you covered.
Here are 5 places you can spend your Valentine's day in Lagos.
1. Nok by Alara
Searching for a place that has a mixture of the African aura and sophistication, Nok by Alara is the place to be. The restaurant is decorated with lovely African artwork. From continental meals to African foods, Nok serves great meals that would make your date salivate for more. If you want to go somewhere different from the norm with your date this Valentine, you should try Nok.
2. Lekki leisure lake
For authentic outdoor fun in Lagos, visit Lekki leisure lake. You can interact with the beauty of nature in this location. You can come here with your family or just your partner. Since this year's Valentine is on Friday, this location can also serve as a weekend getaway with the Vantage Hotel, offering a great view of the ocean.
Whether you want a cruise on the tranquil water or would like to enjoy an adventure with a jet ski, Lekki Leisure lake will give you the right amount of fun for you.
3. La Campagne Tropicana
The Guardian Nigeria
One thing that's certain about La Campagne Tropicana is that it would bring the sparkling feelings of romance. Just imagine being at this place with your partners, you get to make unforgettable memories walking by the beach, hand in hand. This location will give you a nature-filled fun. With beach houses and guest houses, a romantic getaway is a certainty.
4. Sky restaurant
This restaurant is located on the rooftop of Eko Hotels and Suites. Having a dinner date at this location will get you to have a beautiful view of the city at night. The restaurant has a romantic ambience with a grand piano playing in the background. If you want a quiet and intimate date, pick this location.
5. La Mango Restaurant
The interior decor of this restaurant is all you need to set you and your date in a romantic mood. This location is popular for its variety in local and continental meals. This place comes with a lovely serenity and a perfect place to relax.
JOIN OUR PULSE COMMUNITY!
Recommended articles
A Nigerian man is trending for making Agege bread in Canada
What breakfast is like in 7 African countries
Amstel Malta Ultra is serving New Year Fitness Goals!
5 things that damage the hair and hairline of African women
5 sexy Valentine's Day outfit inspired by Kim Oprah
S*x Appeal 101: How to be effortlessly sexy
Nigerian youths call on political candidates to share plans to address mass unemployment and failing healthcare
Is it worth becoming a Caregiver?
What to do when someone says they want s*x without commitment