Man seeks divorce from wife for having many children
A Lagos-based civil servant has begged a court to nullify his marriage because his wife bears children like rats.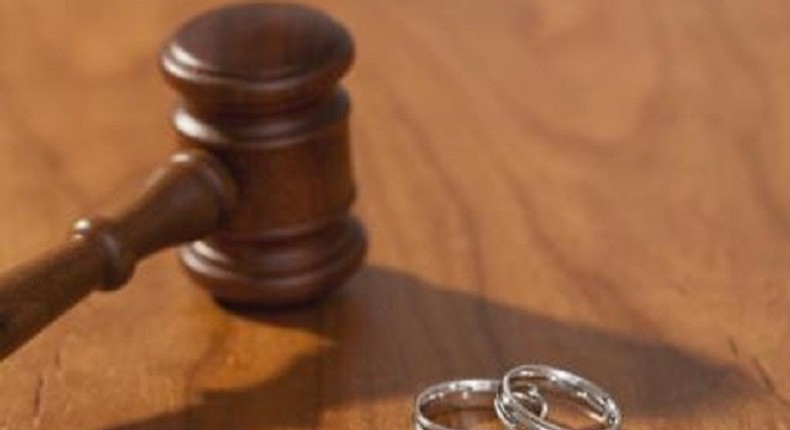 A 39-year-old civil servant,
News Agency of Nigeria (NAN), reports that Ayinde is not happy that in the nine years he has been married, his wife has given him six children and there are no signs she would stop popping out babies.
Ayinde who told the court that his wife 'giving births at will', insisted that the economic situation in the country has made it difficult for him to cater for the children and as such, he wants to be separated from his wife.
He explained that before he married Glory, he had warned her that he needed only two kids irrespective of their gender, so that he could afford their upkeep and that she had agreed to the plan only for her to discard the agreement.
"My lord, my wife wants to kill me with children; she is bearing them like rats. My wife agreed to have two kids with me but after marriage, she started having children like rats; in nine years, she delivered six children.
She was sacked from her workplace just because she gets pregnant immediately after she resumed from a maternity leave. I have sold my cars and some of my property to cater for the children.
After she had the fourth baby, I begged her to go for family planning, but she refused. I had to force her to the hospital for a family planning device but she went secretly to deactivate it without my consent.
Some months later, she went to her parent's place and sent me a text message that she was pregnant. She did not return home until after delivering and naming the baby in her parent's place.
Last month, she called me that she had delivered and named the baby David. Please, sir, dissolve this marriage because if I continue to live with this woman, she will continue to have more children.
I will be compelled to sell my remaining property which is my house and then, become a beggar.
Aside from her propensity to having children, my wife starves me and the children of food. I always buy food stuff at home but she will never cook. If she managed to cook once in two weeks, the food is always tasteless. I don't eat her food anymore because I vomit anytime I eat her food.
She does not wash my clothes and those of the children and I had to employ a dry cleaner to be washing for us."
The absence of Glory in the court forced the president of the court, Mr. Adegboyega Omilola to order court bailiffs to serve her another summon for the next sitting and adjourned the case until May 16, 2017, for further hearing.
JOIN OUR PULSE COMMUNITY!
Recommended articles
Nigerian actor Hawwal Ogungbadero, 29 others set Guinness World Record for longest recording session
Tinubu clarifies his statement on subsidy as petrol price rises to ₦600 per litre
10 African countries with the lowest digital quality of life index
Top 10 richest mineral-producing countries in Africa
Fuel Subsidy: Why Tinubu had no other option [Editor's Opinion]
Veteran Nollywood actor Adewale Adeyemo is dead
Africa's richest woman Isabel Dos Santos finds herself deep in another financial scandal
'There was a point...I was seeing the stage upside down' - Hilda Baci
Beautiful Nubia, Tosin Ashafa, others pay tribute to OAU alumnus Abass Oyeyemi