Muslim group urges investigation into kidnap, murder of girl
A Muslim Advocate group has called for a thorough investigation into the abduction and murder of a teenager in the United States.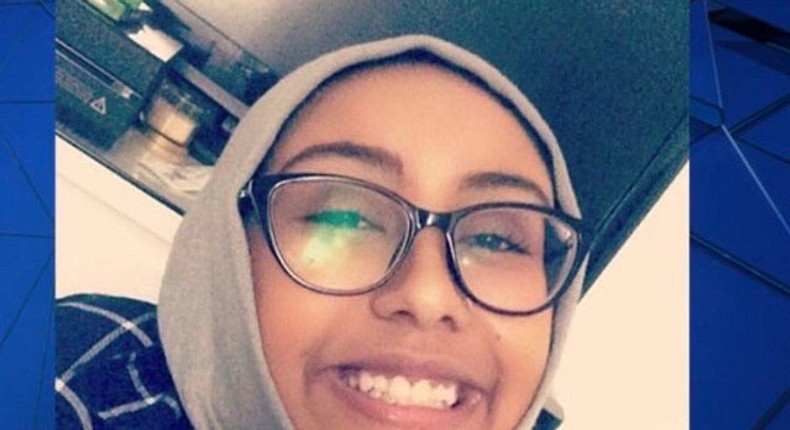 A Muslim Advocate group based in the United States of America has urged a fair and full investigation into the
Madihha Ahussain, the special counsel for the anti-Muslim bigotry group, a national legal and educational organization for American Muslims, released the statement in response to the brutal murder of the 17-year-old Muslim girl in Fairfax County, Virginia, during Ramadan near the ADAMS Center Mosque with the statement:
"We are so deeply saddened by this tragedy and send our deepest condolences to the family, the ADAMS community, and the people of Fairfax.
This would be a tragedy at any time but on Father's Day and during the holy month of Ramadan, this strikes the heart of the strong community of the ADAMS Center and of Fairfax.
We urge both local and federal authorities to conduct a thorough and unbiased investigation into all possible motives for this gruesome crime."
The Fairfax police had reported that Hassanan was abducted after she left the Mosque for a quick breakfast and a few hours later, she was walking back to the Mosque with her friends when they were confronted by a motorist.
The man had reportedly exited the vehicle with a baseball bat and assaulted her and she became separated from her friends and he abducted her. Her remains were found in a Sterling pond around 3 p.m. on the same day with bruises all over her.
The teenager had been participating in a sleep-over at a religious institution that authorities did not identify.
But the All Dulles Area Muslim Society confirmed in a news release that the teens were affiliated with the mosque.
"We are devastated and heartbroken as our community undergoes and processes this traumatic event. It is a time for us to come together to pray and care for our youth."
Police accounts say the victim was among a group of four or five teens walking back from breakfast at IHOP when they were confronted by a man in a car.
According to BuzzFeed, the man stepped out and started swinging a metal baseball bat at the group of girls; they ran to their nearby mosque, leaving Hassanan behind.
In a swift reaction to the murder, the Fairfax County Police says it has arrested a 22-year-old man, Darwin Martinez Torres, who has been charged with the murder.
The police said they collected several articles of evidence from Torres, but have not released details. The BBC reports motives have not been identified, but a hate crime has not been ruled out.
Sawsan Gazzar, Hassenan's mother, told The Post that her daughter doesn't typically wear traditional Muslim clothes, but loaned her an abaya that night.
"I think it had to do with the way she was dressed and the fact that she's Muslim. Why would you kill a kid? What did my daughter do to deserve this?"  Gazzar questioned.
Hassanan, a U.S.-born student who worked at McDonald's, was remembered by a co-worker as a 'really nice girl' who 'always talked with a smile.' She was the oldest of four girls, whose father is a bus-and-limo driver.
JOIN OUR PULSE COMMUNITY!
Recommended articles
Obi presents software engineer as witness against Tinubu at tribunal
DRC and Angola set aside a 50-year oil block dispute to become joint holders
Nonso Diobi is making a Nollywood comeback after 6-year break
Veteran Nollywood actor Adewale Adeyemo is dead
Naira marginally rises against dollar in 24 hours of Tinubu's presidency
Beautiful Nubia, Tosin Ashafa, others pay tribute to OAU alumnus Abass Oyeyemi
Zainab Balogun explains how medical disorder affected her marriage
Poverty level in Nigeria unacceptable, Tinubu tells governors
An Ekiti chef is attempting to break Hilda Baci's cook-a-thon record by cooking for 120 hours