This 7-yr-old girl live-tweeting from the battlefield will move you
7-year-old Bana Alabed is live-tweeting from the Syrian War and the images are as heartbreaking, and they are disturbing.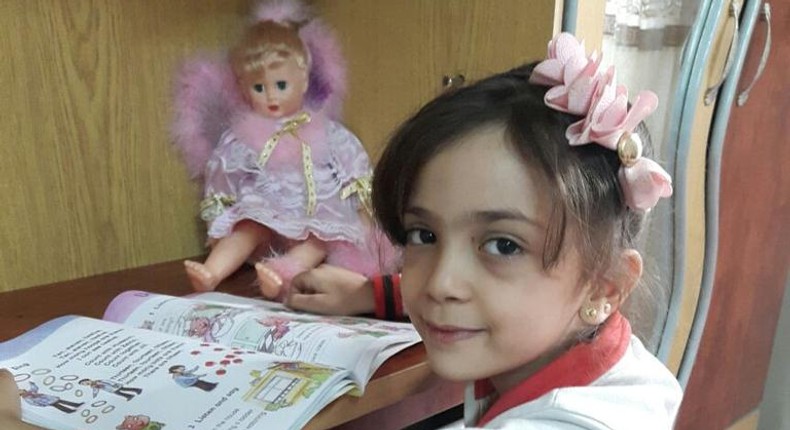 A 7-year-old Syrian girl, Bana Alabed has been live-tweeting about the ongoing Syrian war in the city of Aleppo.
Amidst the rubble, fighting and the bombs dropping from the sky, a 7 year old girl is finding refuge in her mother's arms and most recently, on Twitter.
Since September, Bana has been tweeting about the war through her eyes, giving a fresh perspective to the war which has lasted for over 5 years.
In some photos, shes telling us stories from the things around her.
Sometimes, she tweets about bombs in her neighbourhood.
Sometimes, its about dead friends.
But sometimes, her mum Fateemah, does the tweeting.
Speaking with Mashable via Twitter Direct Messages, Bana says she learned English from her mum, a teacher who was studying Law at the University.
She also spoke about a major problem; food and water shortages.  "There's no food. The rice and pasta we stored are running out. Water is dirty and there's shortage too. Good water is damaged," she said.
When they asked her why her mum remained in Aleppo, she said "Aleppo is our city".
Her last tweet as at the time of writing this read;
JOIN OUR PULSE COMMUNITY!
Recommended articles
Top 10 African cities with the highest population growth from 2022 to 2023
Top 10 happiest countries in Africa in 2023
Top 10 African countries producing Palm Oil
Heard of sex pillows? Here's why you need one
In just 2 years, Tanzania has grown the value of its investments to $8.6 billion
Train crash: Bus driver begs for forgiveness after psychiatric, drug tests
Alongside becoming an apex investment destination in Africa, Tanzania is also a top food producer
5 popular celebrities who wore naked dresses and why it's so common
5 ranking PDP lawmakers who became Labour Party casualties