Bizman murdered in front of wife and daughter
A businessman has been reportedly murdered in Ibadan on his way back to his base in Ado Ekiti.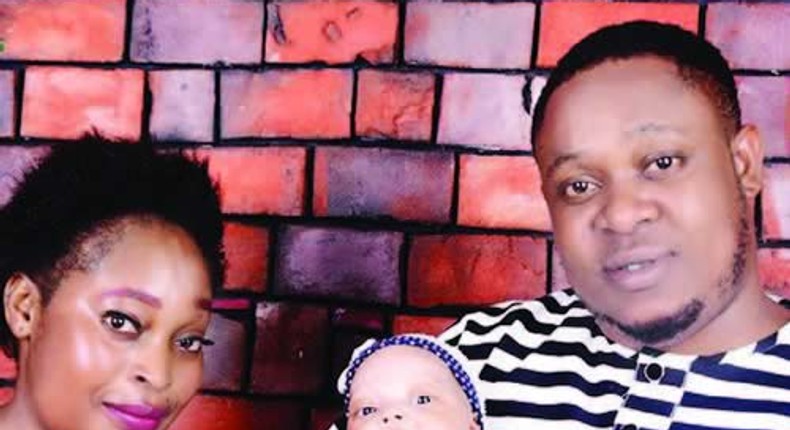 An Ado-Ekiti based businessman,
According to a report by Punch, the late businessman was murdered on Tuesday, June 6, 2017 on his way back to his Ado Ekiti base.
Confirming the murder, the Public Relations Officer of the Oyo State Police Command, Adekunle Ajisebutu, reportedly said it was a case of armed robbery armed robbery.
He said: "I cannot say much on the case now because we are still investigating. It looks like an armed robbery case because N30,000 was forcefully taken from a woman in the car. The Commissioner of Police in the state, Abiodun Odude, has directed discreet investigation into the crime and we shall not rest until we get to the root of the matter."
Meanwhile, Adeyemo's sister, Nike Adeyemo insists the late businessman was murdered with no reason.
She said: "On the day he left Ado-Ekiti, our mother asked him why he had to travel to Ibadan with his family. He told her that he had some business to take care of in the city. Moreover, he has a house in Ibadan. He travelled with his wife, daughter, sister-in-law and a friend who is usually referred to as his personal assistant.
"From what I learnt, they were coming from the party around 9pm on Tuesday, June 6, when his car was stopped by some men. As he was demanding their identity and why they came after him, he was shot and killed. The killers then drove away his car with other occupants while the corpse was left at the scene," Nike stated.
She further said, "When they got to a location on Lagos-Ibadan Expressway, they stopped and left them (other occupants in the car) there. They did not take away the car. They just told the people left in the car that they had achieved their aim. So, it was like an assassination."
JOIN OUR PULSE COMMUNITY!
Recommended articles
See the ambitious Sh1.4 trillion ($10 billion) project the president of Kenya is involved in
Tanzania to grant special status to diaspora inhabitants by the end of 2023
Europe is aiming to replace Chinese commercial connections with African ones
Rick Ross declares interest in Ayra Starr
Veteran Nollywood actor Adewale Adeyemo is dead
Naira marginally rises against dollar in 24 hours of Tinubu's presidency
'There was a point...I was seeing the stage upside down' - Hilda Baci
Beautiful Nubia, Tosin Ashafa, others pay tribute to OAU alumnus Abass Oyeyemi
Kenya secures $500 million commercial loan from global banks