Nigerian man killed in Italy in racist attack
A Nigerian asylum seeker in Italy has been killed in what is seen as a racist attack.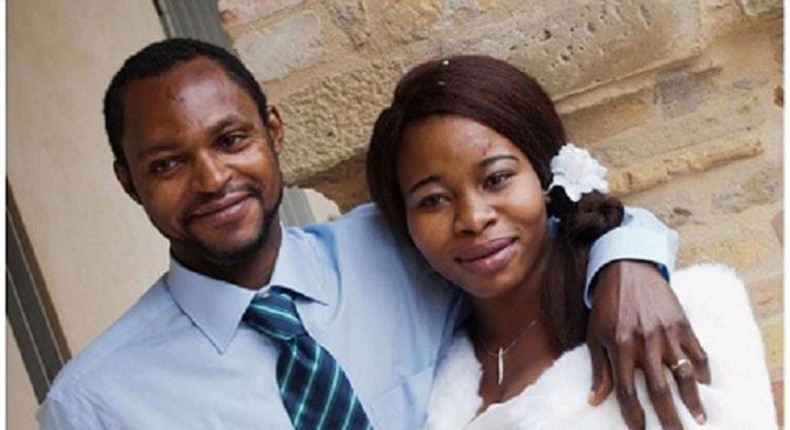 A Nigerian asylum seeker in Italy,
The incident happened on Wednesday, July 6, as the 36-year-old Chidi and his fiancee, Chinyere, were in a park when a man confronted them, throwing racist taunts at them.
It was gathered that the attacker had insulted the couple by calling them 'African Monkeys', advancing towards the woman, an action that got the victim angry and he rose to defend his girlfriend.
An altercation ensued and the Italian used a ripped-out road-sign pole to hit him repeatedly on the head and he fell to the ground and never regained consciousness.
He later died in a hospital later in the day. According to the report, the late Chidi had been in Italy for eight months and had been living in a shelter run by a Catholic charity, Caritas.
His record showed that he and his girlfriend had fled Nigeria to Italy after Boko Haram insurgents attacked him and his family.
A source in the charity home said:
"A few asylum seekers were hosted at the local Catholic mission, and apparently that town and that area is not new to episodes of intolerance and racism.
The guy who is allegedly responsible is notorious in town for his racist views. According to the local priest who hosts the refugees, he calls every African a monkey.
It is shameful that this has happened in my country."
JOIN OUR PULSE COMMUNITY!
Recommended articles
Top 10 African countries with the highest crime rates
BREAKING: Sam Larry in police custody over Mohbad's death probe
NADECO calls for Tinubu's resignation amidst academic scandal
BBNaija's Angel debunks rumours tagging her relationship with Soma as PR
Sam Larry pleads his innocence over alleged involvement in Mohad's death
3 things you shouldn't do for a woman you are not married to
Why some people refrigerate their condoms before use
The wild sex and sexual practices of ancient Rome
Nigerians react as Amaechi, Adeyanju spotted in Law School