Elfreda Sekibo tells her story after EFCC declares her wanted
The pretty lady that was declared wanted by the EFCC has come out to state her own side of the story.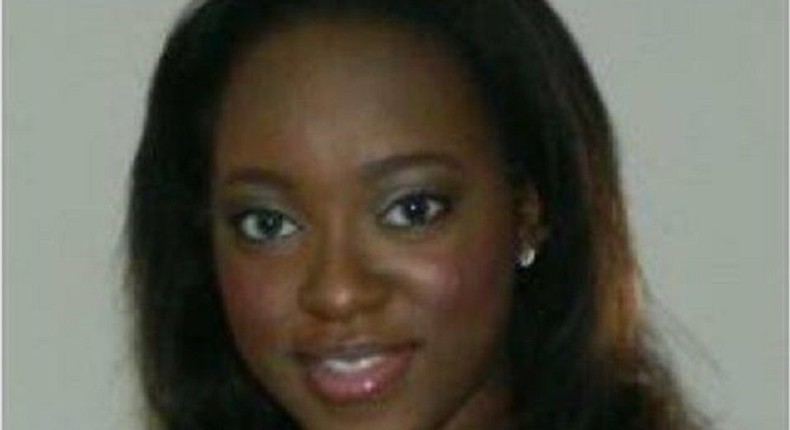 On Tuesday, February 16, the Economic and Financial Crimes Commission (EFCC), declared this pretty lady,
The social media sphere went into overdrive with friends and loved ones of the Okrika, Rivers State born lady, bombarded her with calls and messages, asking her to come out and state her own side of the story.
Sekibo did just that by coming out to say that it was actually her half brother, Tari James Sekibo, who is behind her travails and is the one who is fighting her over their father's properties.
"I've been receiving calls and messages all morning concerning the statement by the EFCC that I have been declared wanted and I just want to clear the air.
My name is Nemi Elfreda Lolo Sekibo, 26 years old, with a BA degree in Economics and Msc in International Business. I lost my dad on the 18th of November 2013; my parents separated when I was 4. When my dad passed, my mum was asked to move back into his house according to tradition.
I was against it but she eventually did because she wanted to honour my dad. Before he died, he had a woman living in his house as his care taker from when he fell ill years back. She also has a child for my father who is my older brother named James Sekibo. We attended the same secondary school and everyone thought we were from the same parents; that's how close we were.
My mum got married to my dad in her early twenties. At the time, my dad already had 3 kids from 3 different women; she didn't know about this and as she found out, she gathered them and brought them back to my dad's house and took care of them as her own.
Few years later they separated and that's when James mum came and had James and when she found out my parents were getting back together, she ran away and left James for my mum and dad to take care of. James is 30 this year; he was born in 1986 but only knew his mum in 2003.
All the while, she left him to be taken care of by different women; my mum was the one who made my dad change him from the school he was in,  to Jephthah Comprehensive Secondary School and at the time, it was the best school in Port Harcourt.
He is my senior by 4 years but he was only a year ahead of me in secondary school; right now at 30, he cannot boast of a first degree certificate, even when my mum tried to get him to do lessons at Showers to help gain admission into a university in Ghana, he was collecting money from my dad but he was not attending lessons, so they reported to my mum and my mum told my dad, I believe that's where the hatred started from.
Before my dad died, his mum had been trying to persuade my dad to marry her, but my dad refused because she had 5 different boys from 5 different men, even the last boy she had, she tried to pin it on my dad but we found his real father.
In fact, she gave her fourth son to this man, and then tried to give this man's real son to my dad, but we found out. Her fourth son's father's name is Eze, and the last son is for another Okirika man.
Long story short, my mother single handedly buried my dad with the help of the Federal Government because of the position he held at the time.
My father's relatives, my brother James and his mother, from the first day my dad died, had already started planning on how to sell my dad's properties to share amongst themselves. They stole my dad'ss documents from his clinic while my mum and I were still in the village mourning his death; this was just a day after they had put him in the ground.
I didn't conspire with anyone concerning any of my dad's documents, my sisters and I were not even allowed to be present for any meetings because they said we were women. These are fabricated allegations attempting to tarnish my image, thinking it would affect my mum and I, because she has refused to let them have their way.
As long as we are concerned, my dad's property is for his immediate family but James wants it for himself, his mother  and his bastard siblings.
I've never had to do this before and I don't wish this on anyone, my dad was a very good and humble man and even though he had his flaws with women, he doesn't deserve this.
This case is already in court and my mum and I have a restraining order from the court against the EFCC."
JOIN OUR PULSE COMMUNITY!
Recommended articles
Top 10 African countries producing Palm Oil
Top 10 African cities with the highest population growth from 2022 to 2023
Top 10 happiest countries in Africa in 2023
In just 2 years, Tanzania has grown the value of its investments to $8.6 billion
5 foods that make menstrual pain worse
The UK and Kenya have entered a partnership estimated to be worth $10 billion
BREAKING: UK court finds Ekweremadu, wife guilty of organ trafficking
Davido reportedly spends over ₦300 million on new Lamborghini
African countries with the cheapest household electricity prices