Funmi Iyanda, Daddy Freeze, come for pastor for over comments
The media personality and other Nigerians have attacked the man of God over what they feel was a blasphemous statement during a sermon.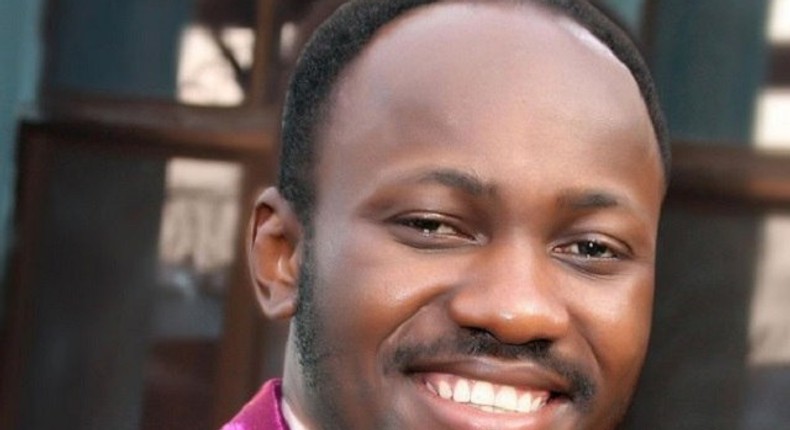 The condemnations came after a popular Twitter influencer, Eric Okafor with the handle @KneWKeed, posted a two-minute video of the man of God's sermon where he stated that King David was the son of a prostitute.
The alleged sermon must have got a lot of Nigerians angry as they all went after the Apostle who is still reeling from the accusation of sexual scandal hanging over his neck after a Canada-based stripper, Stephanie Otobo came out to say he was her secret lover and got her pregnant.
This is what Iyanda wrote on her her Twitter page:
"If only you people will develop the creative industries well well, all these alawada kerikeri will leave politics and religion for feem ehn."
After Okafor posted the video on his handle, many Nigerians also jumped on the tweet and gave Apostle Suleman a piece of their minds.
Some few hours later, Daddy Freeze who claims to be a Bible teacher, took to his Instagram page to school the pastor on Biblical principles and how not to talk:
As a biblical teacher, let me enlighten you on some issues you raised. Firstly, there is no such thing as a 'biological marriage'. Marriage is a legal or customary institution, which has absolutely nothing to do with biology.
Furthermore, David's mother Nitzevet, was only mentioned twice in the entire bible and never for once was her profession declared.
David's mother was never explicitly 'named' in the Bible either. Rather, she was mentioned in Psalm 51:5 KJV
(Vs: 5: Behold, I was shapened in iniquity; and in sin did my mother conceive me.)
As we are all aware, the book of Psalms is a book of songs and poetry, which affords both the writer and the reader the luxury of a 'poetic license', to take the context either literally or figuratively as the case may be.
Thus, it's never a good idea to base any judgement on a verse taken out of Psalms or Proverbs, to arrive at a conclusive doctrine, since the 'poetic license' often robs that verse of the clarity enjoyed by other more defined scriptures, enabling the reader to arrive at all sorts of crazy conclusions.
When David claims in Psalm 139:13-14 KJV (Vs: 13: For thou hast possessed my reins: thou hast covered me in my mother's womb.)
(VS: 14: I will praise thee; for I am fearfully and wonderfully made: marvelous are thy works; and that my soul knoweth right well.)
I don't know how I can reconcile something that was 'conceived in sin' to be 'wonderfully made' as we are all aware that the conception of a child, is the biological 'making process'.
If you read 1st Samuel 16:16-18 where Saul required the services of the best musician in the land, you can liken the biblical 'David' to 'DAVIDO' of our time, therefore, taking a Psalm literally, can equate to taking "taty billion for the akant" as hard core evidence in a court of law.
Although the 'antiquities of the Jews' and some other historical books might 'suggest' a very slight similarity to what you preached, without any biblical or concrete historical evidence, should David's descendants be alive today, we could risk lawsuits from both Israel and Canada. ~FRZ (Convener, #FreeTheSheeple movement, leader of the #FreeNation)"
See other tweets attacking Apostle Suleman's hypothesis on King David's mother being an harlot.
JOIN OUR PULSE COMMUNITY!
Recommended articles
Top 10 African countries with the highest cost of electricity in 2023
Meet the Sapeurs, Congolese who wear expensive outfits though they live in poor communities
Top 5 largest economies in East Africa ranked
Top 10 African cities with the highest purchasing power
10 African countries with the highest fertility rate in 2023
5 ways to spot a sex addict or know if you are one
Top 10 African cities with the most expensive real estate
7 reasons women don't get wet even when aroused
4 African countries are responsible for 70% of the chocolate in the world