Actor Williams Uchemba engages girlfriend
Uchemba's fiancee is an English trained medical doctor.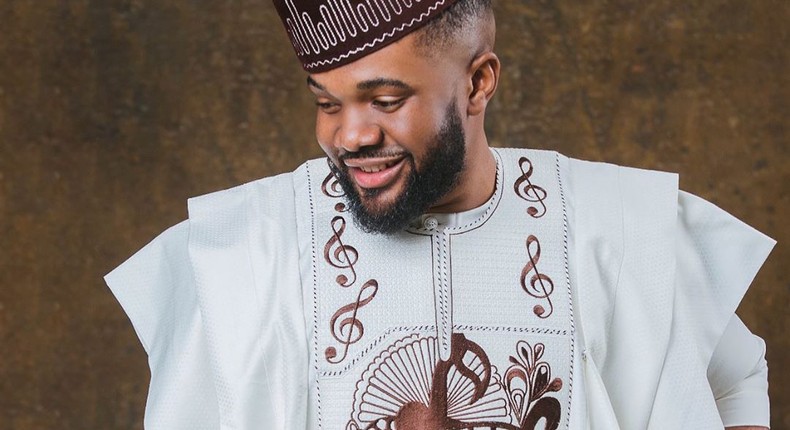 Nollywood child star Williams Uchemba has proposed to his longtime girlfriend, Brunella Oscar.
The movie star announced the big news via his Instagram page on Saturday, October 31, 2020.
According to the humanitarian,''There comes a time in a man's life when he needs to settle and there is no better time than now."
"Or years, my major prayer point has been for God to give me a Life and Destiny partner that can understand my complex nature, as well as my calling to serve God and Humanity and vice versa.
"I have discovered that marriage is not only about procreation and pleasure. Just as significantly, it is about two people coming together to achieve the assignment given to them by God, the Creator of the institution of marriage."
"God didn't just answer my prayers...he gave me more than I asked for in you. So that being said I want to say thank you. Thank you for being my friend Thank you for never quitting on me even in my worst days and behaviors. Thank you for your humility and fear of God."
"Thank you for standing by me and staying up all night praying with me for days when it seemed like the whole world was against me. Thank you for trusting and believing in me enough to mentor and teach you."
"Thank you for not being scared to correct me when you think I'm about to take a wrong step and vice versa. Thank you for allowing me to be me, accepting my personality, and helping me work on my weaknesses and vice versa."
"Thank you for being an amazing cook knowing that I can't cook to save my life.😋 Thank you for agreeing to be the mother of my kids And last but not the least; Thank you for agreeing to spend the rest of your life with me. My prayer is that as we step into the next phase of our life, God who is the founder of this institution called marriage will lead and teach in all things."
"I Love you to the moon No sorry the moon is too far maybe to the furthest part of the earth with Uber😂. Ok bye, we have a wedding to plan. #WilliamsGotTheOscar'
Congratulations to Uchemba and his bae on their engagement.
Uchemba's girlfriend is Brunella Oscar.
She is an English trained medical doctor from the Hull York Medical School in England.
JOIN OUR PULSE COMMUNITY!
Recommended articles
Comedian Helen Paul feels small when she goes out with her lawyer husband
Adenike Odubawo's 'Ajaga' explores delicates topics around the church
Cameroon's Sabrina takes on identity in 'Sabrigang'
Nollywood actor Amaechi Muonagor is battling kidney disease, stroke
Jide Kene Achufusi is a busy man with 3 upcoming movies in December
Busta Rhymes describes working with Burna Boy as an incredible experience
Singer Teni only started drinking alcohol in 2021 to find out what it feels like
'Blood Vessel' triggers a painful tale known to many young Nigerians
BBNaija's Ilebaye plans to build an orphanage with her prize money
Thiago Silva recalls TB fright ahead of Chelsea debut
Brazil vs Argentina: Bloody scenes at the Maracana as Brazilian police and Argentine fans clash
Arda Turan: Ex-Atletico star in hot tears after losing $13 million to 'yahoo yahoo'
Global Soccer Award: Osimhen to battle Messi and Ronaldo
Lionel Messi and Scaloni's Argentina relationship set to end