Nigerian Navy releases Instagram Comedian Cute Abiola 2 weeks after detention
The Nigerian Navy says he has been released to serve his punishment.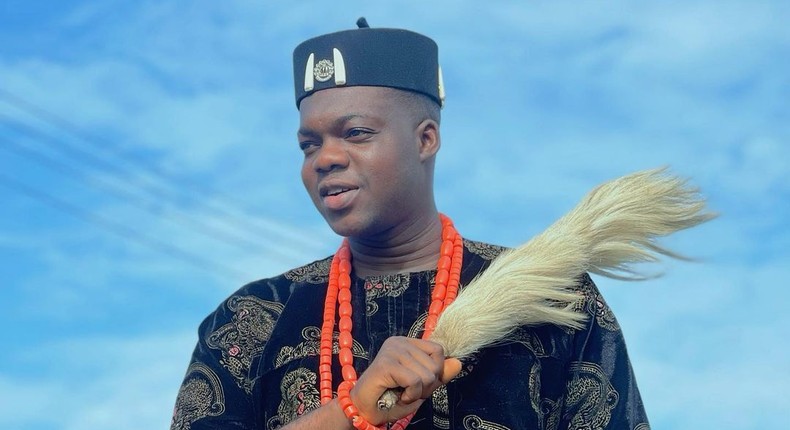 In a statement released by the spokesperson for the Navy, the comedian and officer knowingly violated the armed forces' social media policy but was given a light punishment of a "one-month extra duty" when he was tried for misconduct and indiscipline.
He added that Cute Abiola had been released from naval detention to serve his punishment.
In a swift response, the Navy released a statement where it revealed that the comedian who is also its personnel was detained for disobeying its orders.
"OSCOMP Abdulgafar is currently under custody of his unit for breaching the Armed Forces Social Media Policy and refusal to obey particular orders," part of the statement read.
Pulse Nigeria
The Nigerian Navy debunked the reports that the military officer was missing.
It also advised all its personnel to obey the policies guiding the military organisation.
Abdulgafar Ahmad Oluwatoyin, professionally known as Cute Abiola is a Nigerian comedian, who is also a Naval officer, entertainer, video producer who is popularly known for his comedy skits on social media.
JOIN OUR PULSE COMMUNITY!
Recommended articles
Barzini releases new video for, 'Beautiful Ones'
Tolibian features Raybekah on 'Abaya (Remix)'
Psycho YP, Zilla Oaks and more set to feature on Favi's 3-track EP
Top celebrity live bands that will rock 2022…which of them have you rocked to?
E'Major releases visuals to 'Malugo'
Watch: Ben Kretz reps for Port-Harcourt in new music video for "Who Be You"
Wizkid's 'Made In Lagos' gets silver certification in the UK, as 'Essence' gets gold certification
Top 10 Nigerian songs of the week: Fireboy DML & Ed Sheeran's 'Peru' stays at No. 1 for a 3rd week
Gideon Okeke questions women who show off their cleavage and thighs on social media