Pulse Ask: 5 Nigerians share their experiences at companies who owed them salaries
He tried to sleep with me before paying my salary. My church member o.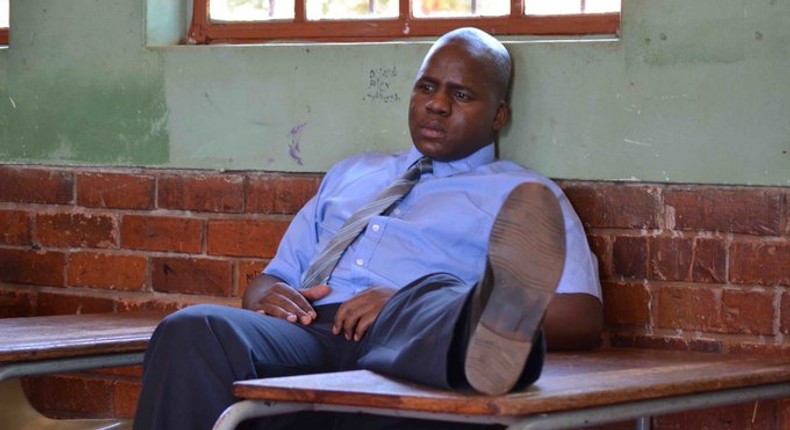 How does it feel to work for a whole month, sometimes more, and not get paid for it?
We asked five people if they know how this feels and their response, individually, was:
And of course, we're sure that several other Nigerian employees know so much about this, and can defintely relate with what those 5 people told us below.
1. Worked for 6 months, owed for two
I once worked with a logistics startup that was initially cool as most of the staff were young people. The salaries were meant to be paid on the 25th normally and I was on a 65k salary. But of course, Nigerian companies will always show their true colours. I worked for 6 months and was owed for 2 months with constant promises and plenty lamba.
This happened in late 2018/early 2019. They still owe me and the other staff and they keep promising to pay up anytime we remind them. We even researched legal steps self but lawyers wanted upfront payment so we just left the issue. Some staff left with work laptops.
SaveTweet/Twitter
2. They still owe me since 2017
It was 2017, and the work culture there was like most one-man businesses, arrive by 8am on the dot regardless of where you live, the office must always be quiet, decision making and execution was always a drag because it was either his way or the highway on all matters, even the ones he knew next to nothing about.
I was paid a hefty sum of 80k monthly and apart from owing us salaries, he would constantly dish verbal abuse out to staff. If not for my home training ehn, I know what I could have done.
There was a time they paid split one month salary over a period of 3 months. Many times, you'd get paid for January salary at the end of February. Also, he never paid by transfer, only by cheque. So we would have to go to the bank to withdraw salary.
He's still owing me sef, but I left and freed it for him. But let's always blame the government.
Tenor
3. They paid me after I threatened to cast them on Twitter
It's a popular media and PR company here in Lagos. They didn't have any specific time to pay salaries like that. She [our boss] would just pay anytime at the end of the month, when she feels like. At a time, she owed us three months in a row. And then when I left, she was still owing me like one month salary. I had to threaten to cast her on Twitter. I threatened the heck out of her. In two weeks… no wait… that same week, my money came out. And it was just 50k then o. Rubbish.
4. I interviewed with a notorious onigbese company
I have never been owed before, thankfully, but I am currently looking for a job right now and I got an interview with one popular Radio/TV company like that. Lol. Funny thing is, I have heard their gist at my former place – they owe salaries a lot. So I already know I'm just doing this interview because of the person that hooked me up with them. I don't think I want to work with any onigbese company. Better sleep at home than waste my time and energy for nothing.
Can I just quickly add that, guys, always Google companies before accepting their offers o, please. Use Nairaland. You'll surely get gist there.
Twitter/SaveTweetVid
5. He tried to sleep with me before paying me my salary
Lol. So this wasn't even funny when it happened. 2005 or 6, I can't be too sure. I was working at a Veterinary company before gaining admission. I was just 18 o and it was with one man in our church.
My salary was supposed to be 15k but after the second month, this man refused to pay me for another two months. One time I was fed up and decided to ask him. He literally asked me to come sit on his lap if I want to get it. Of course, that was my last day. I really should have told my mum so she'll go there and scatter the place.
Thinking about it now, I really fucked up.
JOIN OUR PULSE COMMUNITY!
Recommended articles
2023: Sani picks El-Rufai's deputy, Balarabe, as running mate
Lagos residents consume N4.5bn food daily – Sanwo-Olu
Fayemi swears in Agbede as new Head of Service
Ebonyi PDP suspends chairman over alleged misconduct
Govs. Sanwo-Olu, Ganduje storm Osun for Oyetola's re-election campaign
PDP crisis deepens as Wike reportedly refuses to meet Atiku's emissaries
Lagos Govt shuts Redeemer's school over death of 5-yr-old pupil
After alleged conversion of Almajiris, gunmen kidnap wife of ECWA Pastor in Plateau
Group says Northern Govs prefers Lalong as VP to Tinubu