Dep. Gov. says Lagos will continue to invest on education
She also said the state government's free education programme would be continually pursued with vigour to give all children in the state access to quality education.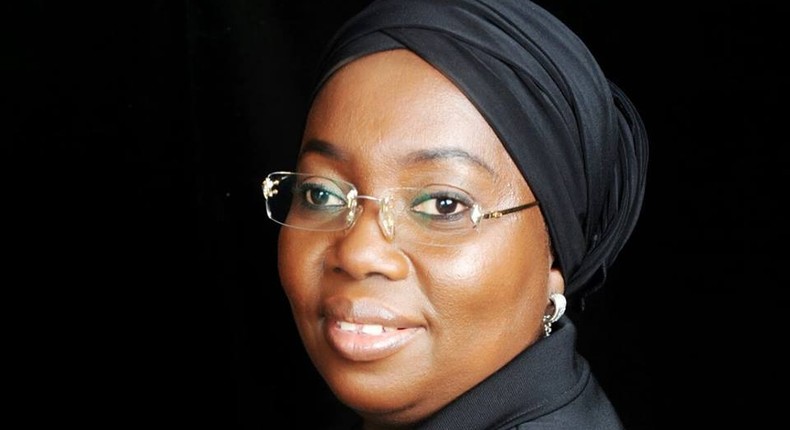 Adebule said this at the 2016 Annual Spelling Bee organised by the Lagos State Ministry of Education in Lagos.
"Education remains the veritable means of attaining greatness. Education helps to prepare and equip individuals for life challenges.
"Lagos State Government will continue to invest heavily in your education to further expose your innate capabilities as education plays an important role in human capital development.
"I implore our students to take advantage of the great opportunity provided by the state government to work hard and distinguish yourselves in your academic pursuits", she said.
Adebule commended teachers in the state for their efforts in shaping and moulding personalities for the future.
Bolanle, wife of the Lagos State Governor, represented by Mr Kemi Durosimi-Etti, advised students to take their education serious to make their families, schools, state and the country proud.
"The government and your parents are investing so much in your education to make you better and self-reliant citizens.
"It is your duty to justify this investment by putting your best and becoming academic champions that can compete globally", she said.
Mr Adesina Odeyemi, Permanent Secretary, Ministry of Education, said the Spelling Bee Competition was established to produce worthy ambassadors of the state and promote healthy academic rivalry among students of public schools.
Odeyemi said it also helped students to showcase their innate talents, improve their use of English language and diction, boost academic performance and confidence in public speaking.
The News Agency of Nigeria (NAN), reports that the competition which has produced 15 One Day Governors, was initiated in 2001 by the New Era Foundation under the leadership of a former First Lady of Lagos State, Sen. Oluremi Tinubu.
Master Olufemi Olaseinde of Shasha Community Senior High School, Alimosho, emerged overall winner of the 2016 secondary school category and had the honour of acting as Governor of the state for one day.
Master Daniel Phillip of Darocha Primary School, Agege, emerged the overall winner of the primary school category.
JOIN OUR PULSE COMMUNITY!
Recommended articles
Akwa Ibom: Jailed lawyer, Inibehe Effiong, sues chief judge
Fact-check: Senate President didn't send bill to Buhari to rename Kaduna State
Uzodimma donates 10 Armoured Personnel Carriers to Police
Blackout in 24hrs as Electricity Workers threaten indefinite strike
Buhari signs bills on terrorism, money laundering, electoral act, and more
2023: Atiku opens up on 'selling privatised enterprises'
Niger Republic denies receiving N1.15bn vehicle gift from FG
Goodluck to your defection - Adamu taunts Buhari's nephew for dumping APC
Matawalle orders for the headcount of households, buys 1,500 motorcycles for community guards