ChatGPT has interesting ideas on what you need to become a Nigerian agbero
We asked ChatGPT to write an article on how to be an agbero in Nigeria, and here's what it came up with.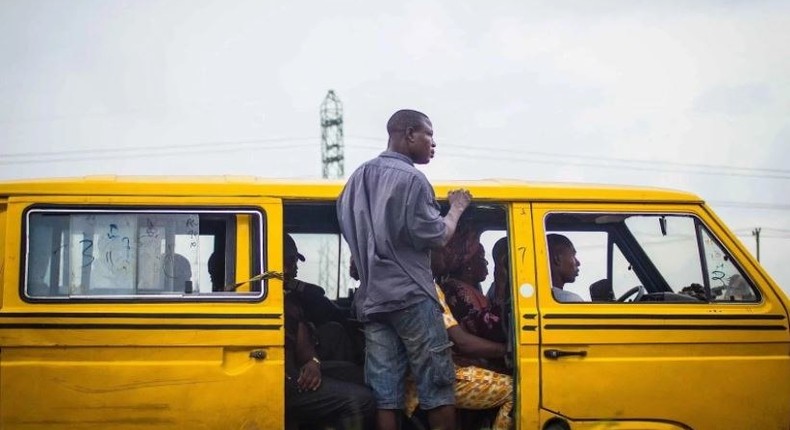 Being an "agbero" refers to engaging in informal transportation work, primarily as a conductor or tout, in Nigeria.
However, it's important to note that this line of work can be associated with various challenges, legal issues, and safety concerns.
It is generally recommended to pursue legal and more stable employment options. Nevertheless, if you still wish to explore how to be an "agbero" in Nigeria, here are some aspects to consider.
Understand the local transportation system
Gain knowledge about the specific transportation system in the area you plan to work in.
This includes understanding the routes, fares, and types of vehicles used in the informal transportation sector, such as danfo or molue buses.
Find a mentor
Connect with experienced "agberos" or conductors who can guide you through the process.
They can provide insights into the trade, teach you about the etiquette, and help you navigate the challenges that come with the role.
Obtain necessary licenses and permits
Check with the relevant transport authority or union in your area to understand the requirements for becoming a conductor.
This may include obtaining permits, licenses, or union memberships, which can vary depending on the locality.
Develop communication skills
Effective communication is crucial in this line of work. Practice clear and concise communication to relay information to passengers, such as fares, destination updates, or safety guidelines.
Understand passenger relations
Learn how to interact with passengers professionally and respectfully. This includes providing assistance, handling fares, managing disputes, and maintaining a safe and orderly environment within the vehicle.
Maintain personal safety
Being an "agbero" can be physically demanding and potentially risky. Take measures to ensure personal safety, such as being aware of your surroundings, avoiding confrontations, and following safety protocols.
Be mindful of legal and social considerations
Informal transportation work can often operate in a regulatory gray area. It's important to be aware of the legal implications and potential conflicts that may arise from engaging in this type of work. Understand the boundaries and operate within the legal framework of your area.
Please keep in mind that this information is provided for general knowledge purposes and does not endorse or promote engaging in illegal activities or informal work. It is essential to consider the potential risks, challenges, and legal consequences associated with such roles. Exploring legal and more sustainable employment options is generally advisable.
Editor's note
The entire article was written by ChatGPT and may be missing some local context on the subject.
JOIN OUR PULSE COMMUNITY!
Recommended articles
FCTA, Israel to partner on agriculture, security, digital economy
Adamawa Govt set to turn Kiri water dam into holiday resort - Commissioner
ECOWAS commences training of 75 youths on fisheries in Bauchi
Pope Francis indicates openness to blessing same-sex unions
Seaman's sponsors Olojo festival 2023 in full cultural splendor
Kano Govt declares October 4 public holiday
Kano Agro-pastoral Dev Project reserves ₦160m to vaccinate 1.8m livestock
Ooni of Ife partners Chinese company to create 50,000 jobs for indigenes
Face masks may be reintroduced as diphtheria spreads to 18 states including Lagos, FCT
Liverpool fined ₦23m despite VAR scandal in Tottenham clash
'Like Ketchup' — Super Falcons star Michelle Alozie borrows Ronaldo's line after scoring brace
Super Eagles: Iwobi and Moffi return, Bashiru a new addition as Peseiro calls up 25 players for Saudi Arabia and Mozambique friendly games
You Sabi: Vardy hails Ndidi in Pidgin for Leicester Player of the Match award
Napoli vs Real Madrid: Fans fear for safety of Osimhen and other players as earthquake reportedly hit Naples
Ronaldo did not chase me out of Al Nassr — Vincent Aboubakar