'No time frame to ending terrorism,' says U.S Envoy
Blinken also expressed the determination of the American Government to ensure safe return of the Chibok school girls and other victims in the custody of Boko Haram.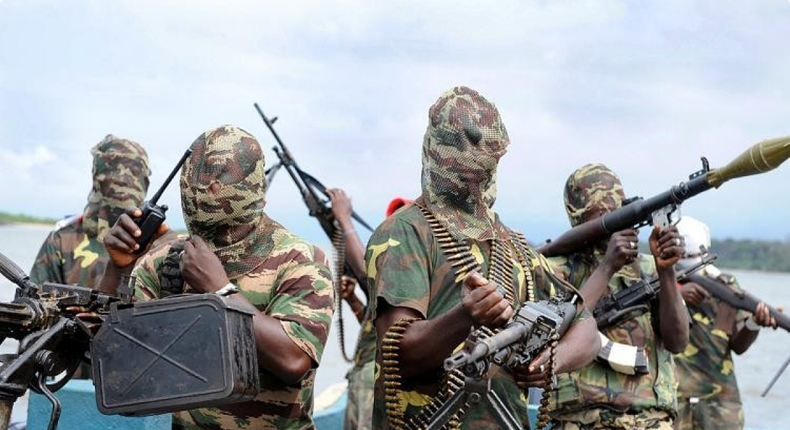 The U.S. Deputy Secretary of State,
Bliken stated this at a media roundtable ahead of the second regional security summit scheduled for May 14 in Abuja.
The envoy said that rather than working toward a timeframe to end the insurgency, the summit would ensure that the underlined issues were addressed to gradually end it.
He added that ``I don't want to put a timeframe on the defeat of Boko Haram but we are going to be more effective, apt and have a comprehensive approach.
``It may take time, for example, to stabilise communities freed from Boko Haram and to rebuild them; that is part of sustainable solutions which is going to prevent them from returning.
``This will help because if you defeat Boko Haram and you are not able to deal with the underlying problems, it may make some people to be extremists.
``The Nigerian government and regional governments have to deal with the immediate challenge and the underlying elements,not timeframe," he said.
He expressed American Government's determination to tackle the insurgence in the Lake Chad Basin, noting that ``we are extremely vigilant about Boko Haram going for training in Libya and come back, we want to cut the existing connection.''
He said that Nigeria and the U.S. would together develop a comprehensive approach to ending the Boko Haram insurgency in the Lake Chad Basin, stressing that ``what we are working on is truly a comprehensive approach to the challenge posed by Boko Haram.
``The military component is critical; it is necessary, but it is not sufficient.
``A comprehensive approach has to include taking care of people in their home communities with good governance, with access to actual resources and to jobs so that they are not susceptible to being pulled into extremism out of desperation.
``It has to include support, particularly for displaced persons, as well as refugees so that they too can have some basic livelihood.''
He said ``we are committed to finding the Chibok girls and many others taken by Boko Haram and their families and communities.
``The military gains have to be matched by civilians' commitment in securing the liberated areas and in preparation for the careful return of the 2.5 million internally Displaced Persons," he said.
He added that the U.S. was delighted with the efforts of President Muhammadu Buhari in fighting corruption and terrorism.
He said ``we have seen Nigeria making itself a leader in the fight against corruption and terrorism.
``We have had meetings with government officials on the issue of security and how to strengthen our relationship; we commend President Buhari's priority in fighting corruption," he stressed.
JOIN OUR PULSE COMMUNITY!
Recommended articles
Fuel prices will go down after removal of subsidy, says NNPC CEO Kyari
Niger governor sacks political appointees
5 Buhari appointees President Tinubu should retain
New Commander 12 Brigade seeks inter-agency collaboration to enhance security in Kogi
Enugu residents lament increase in transportation fares amidst fuel scarcity
MSport Football Challenge: Road to final 2023
BREAKING: We have not devalued naira to 680/USD - CBN denies report
Zamfara airlifts 2,500 pilgrims to Saudi
Gov. Yusuf announces 6 appointments for agencies of Kano Govt