Boko Haram attacks eastern Niger, 10 dead
Ten people have been confirmed dead following a coordinated attack by suspected Boko Haram fighters on Tuesday in N'guigmi town located in the eastern part of Niger Republic.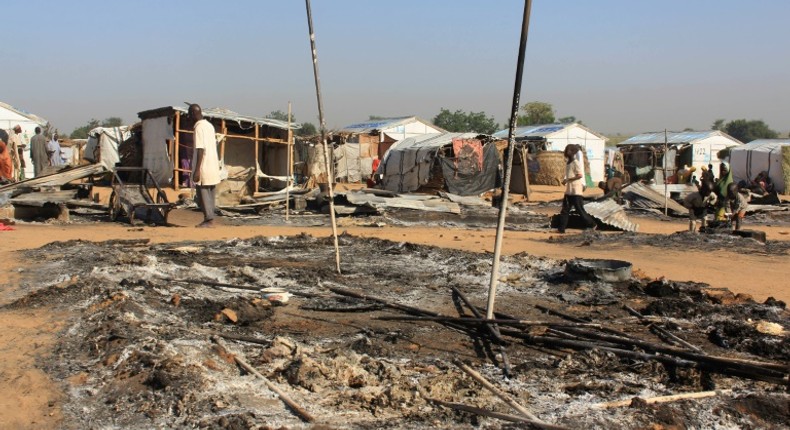 According to reports, two female suicide bombers blew themselves up while gunmen attacked civilians.
AFP reports that the mayor of the town, Abba Kaya Issa, confirmed the death of the 10 people including the two suicide bombers. The mayor added that about 8 people also sustained injuries.
He said, "One of the suicide bombers blew herself up in the courtyard of a policeman's home, which is located inside the police barracks, and the second triggered her explosives belt between the town hall, the police barracks, and the prefecture."
A source revealed that several houses were burnt and the injured victims at the police camp have been taken to a local hospital.
The attack comes a week after a similar attack was carried out in the village of Karidi that left 14 people dead.
Earlier in the month, authorities in Niger said they had killed 33 Boko Haram fighters following an operation carried out in the region.
JOIN OUR PULSE COMMUNITY!
Recommended articles
2023: Atiku replies as Fayose calls for southern presidency
Insecurity: Catholic Laity advises members to carry arms to defend themselves
Atiku speaks on crisis rocking PDP
BREAKING: Bandits kidnap Chinese nationals, kill 6 soldiers, 7 cops
COAS describes report on poor welfare in the Nigeria Army as cheap blackmail
U.S. Vice President says Joe Biden intends to seek re-election
2 feared killed as gunmen attack police checkpoint in Enugu
Organ harvesting: Ike Ekweremadu tells his side of the story
Gov. Matawalle backs death penalty for bandits, signs bill