Group begs Governor to reconsider ban on street trading
He said that the group was ``strongly'' against the ban on street trading by the government.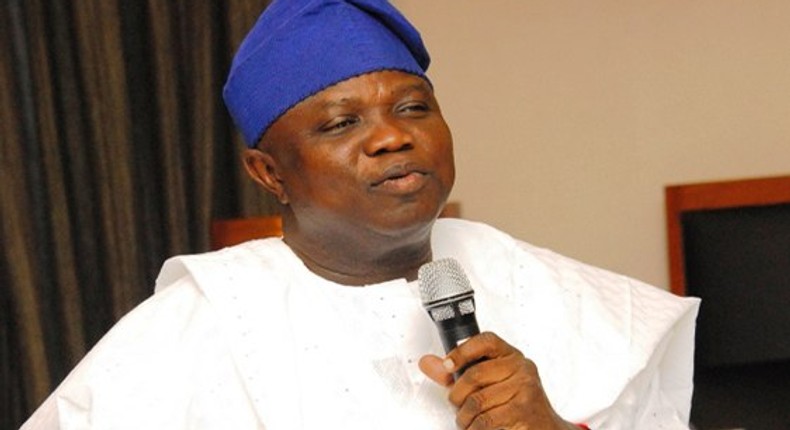 The Committee for the Defence of Human Rights (CDHR), Lagos Chapter, on Thursday urged the
The 1st Vice Chairman of CDHR, Mr Olatunde Oworewa, made the plea in an interview with the News Agency of Nigeria (NAN) in Lagos during a peaceful protest by the group
NAN reports that the group came on a peaceful protest to the Lagos State House of Assembly.
According to him, street trading or hawking is not a criminal offence and the ban is an act of victimisation of the masses eking out a living.
``We are not really saying that they should not enforce the law banning street trading, what we are saying is that the government should have put measures in place before ordering the enforcement of the law.
``People need to have alternatives to earn their legitimate living because taking them out of the street will increase crime rate in the state.
``Such move will further increase the poverty of the masses. These are people who would prefer to die while earning a living rather than die of hunger at home.
``We are calling on Gov. Ambode to make life meaningful for the Lagos masses and not criminalise means of livelihood of hawkers,'' he said.
Addressing the group, the Majority Leader of the House, Mr Sanai Agunbiade, commended the protesters for being peaceful and taking appropriate step to seek for the amendment of the law.
Agunbiade promised that the House would look into CDHR's grievances, adding that the process through which the law came into effect would also be applied if there was need to amend it.
'``As a legal practitioner, no matter how draconian a law is, until it is reversed, it remains a law until a court of law of competent jurisdiction declares it null and void.
``Nowhere in the world do we have perfect law and that is why we have mechanism for amending the law, '' he said.
NAN reports that on June 24, Gov. Akinwunmi Ambode of Lagos State ordered the total enforcement of the law banning street trading and hawking with effect from July 1.
The Lagos State Government had in 2003 enacted the Street Trading and Illegal Market Prohibition Law, and Section 1 prohibits street trading and hawking.
It provides for a fine of N90,000 or a six-month jail term for both buyer and seller.
------------------------------------------------
See Pulse PHOTO-NEWS gallery below:
JOIN OUR PULSE COMMUNITY!
Recommended articles
Online publishers forum sets agenda for Tinubu administration
Subsidy Removal: Kano gov begs petrol marketers to revert to old price
Ohanaeze Ndigbo vows to rebuild, transform Igboland
Subsidy: Tinubu to get one refinery working before December - Kyari
Gov Mbah cancels sit-at-home in Enugu, begs Tinubu to release Nnamdi Kanu
US assures NDLEA of more support, collaboration in drug trafficking fight
Fuel subsidy not budgeted for in 2023 budget – NNPC boss claims
No plan to embark on strike over fuel subsidy removal – NLC tells Nigerians
Tinubu meets Lawan, Gbajabiamila, insists on right choice for NASS leadership