How the November new moon in scorpio will affect you, based on your zodiac sign
A biggie you'll want to keep on your radar: a new moon in Scorpio on November 7. And with it, sh*t is about to get real.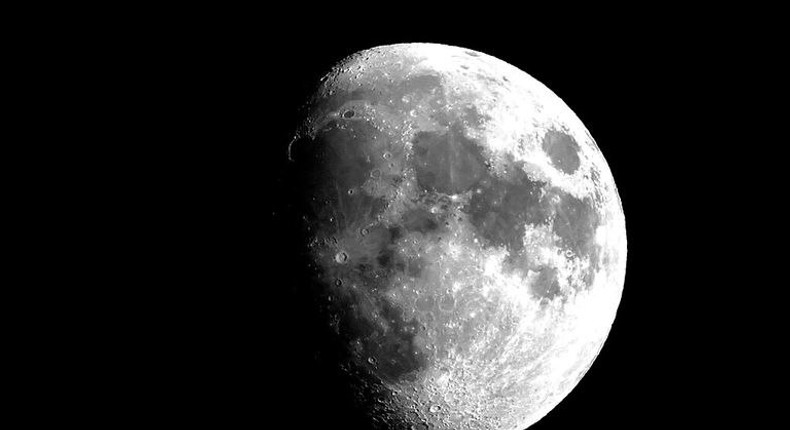 Somehow, November crept up on us, bringing along some new astrological changes.
Brace yourself: You're going to be feeling all kinds of feels.
"What we should expect from the Scorpio new moon is the awakening of deep emotions and the ability to see what is going on underneath the surface," says Donna Page, a professional astrologer with a graduate degree in counseling psychology.
That can mean finding deeper meaning in things people do and say, as well as seeing people for who they really are, she says.
Yes, actually! The nodes of the moon have now shifted into Cancer and Capricorn. "What this means is a stronger emphasis on finding the right balance," Page says. So, you may notice that you're suddenly feeling frazzled about your lack of a work-life balance, when you were okay letting it ride before.
You'll also have some big emotional shifts around what you value most in life. "It can be with a romantic relationship, your relationship with children, or even the feelings you have around your financial circumstances," Page says.
This new moon isn't necessarily good or bad, but it kind of depends on how you approach it. "When one embraces the positive side of the vibration of this Scorpio new moon, it can empower the person with awareness of a deeper purpose," Page says. "One can embrace the emotional changes and shakeup around relationships to bring more love and experience into life."
But, you can get caught up in it when you allow yourself to feel jealous, competitive, or envious-and that can cause your relationships to become chaotic.
Heads up, Scorpio, Aquarius, Taurus, and Leo: You'll feel the impact of this new moon the most.
"This is because those four signs are the fixed signs of the zodiac," Page explains. "Therefore they can feel the tension more than the other signs."
So…get ready for a serious shakeup.
JOIN OUR PULSE COMMUNITY!
Recommended articles
Skinny shaming: 5 things you should never say to a slim person
The importance of boundaries in relationships: Nurturing love and respect
Trace to set the African music scene ablaze with first Trace Awards & Festival in Kigali
Study shows men have been peeing wrong; they ought to sit and not stand
Denola Grey is one of the new faces of Fenty Beauty
How to survive the rising cost of petrol and transport in Nigeria
7 incredible health benefits of bitter kola
5 most fashionable plus-size celebs in Nigeria
See the forest in Ondo where masquerades are forbidden
Blow by blow of how Hypo made an all - white impression at the AMVCA 2023
3 foods believed to have spiritual significance
You should visit 5 of Africa's most popular and historic markets