Ofoma Emmanuel on the run after being caught in a gay act
Emmanuel has been in hiding since he was caught naked with a 'friend' in January 2019.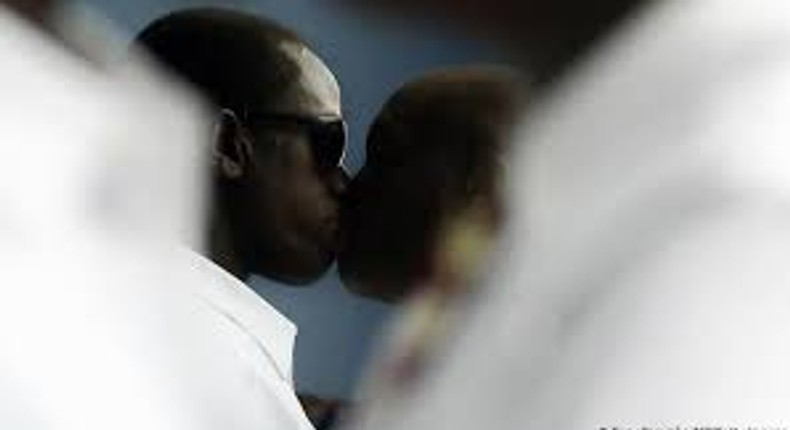 Ofoma Emmanuel almost lost his life in January 2019 when he was caught in a gay act with a 'friend'.
Hauled outside, Emmanuel and his partner were beaten and almost burnt to death in the typical Nigerian jungle justice style before he managed to escape.
A few months later, Emmanuel is wanted by police in Enugu where he was caught with his partner, who is also the son of a retired soldier.
This is a treatment gay people in Nigeria are familiar with following the anti-gay Same-Sex Marriage (Prohibition) Bill (SSMPA) which was signed into law in January 2014 by then-president Goodluck Jonathan.
Although the notional purpose of the SSMPA is to prohibit marriage between persons of the same sex, the scope, in reality, is much wilder.
The law forbids any cohabitation between same-sex sexual partners and bans any 'public show of same-sex amorous relationship'.
Anyone connected with gay activities including 'registering, operating and participating in gay clubs, societies and organization' or 'supports' the activities of such organizations can face punishments ranging from 10 to 14 years in prison.
Even before the SSMPA which criminalises lesbian and gay people in Nigeria, anti-gay sentiments have been prominent in Nigerian society.
This is the type of persecution Emmanuel is facing. He has been in hiding since he was caught naked with Ikechukwue Ogbodo who is said to be the son of a soldier.
The 22-year Benue State has also been accused of forcefully having sex with Ogbodo and absconding with him.
In a local newspaper, the father of the victim, Samuel Ogbodo cried out and pleaded with the police to 'fish out' the culprit because 'gay is not allowed in our society.'
The retired soldier said they had been observing the two boys for a while and from indications, they have been practising the devilish act for some time.
JOIN OUR PULSE COMMUNITY!
Recommended articles
The Biggest Football Event of the Year: Heineken's epic UCL final lands in Lagos
The best meals to eat at every age
5 famous paintings that have hidden meanings
5 Places to go paintballing in Lagos
2 ways to lighten the skin naturally with tomatoes
What makes the vagina wet during s*x
What to expect when you lose your virginity (For men and women)
Who wore it better? Tiwa Savage and Chloe Bailey take on the full denim trend
Winners of 9mobile 2022 Essay Competition on the environment announced
The soft launch: How to announce your new relationship on social media
Milk gives you vitamins and maybe, vouchers
7 body parts you must clean every day to avoid body odour
Ese Brume soars to her best mark this season at ORLEN's Cup
Romelu Lukaku gives advice on how to stop racism in football
Victor Osimhen's unprecedented Capocannoniere
Chukwueze beats two Morocco stars and Ghanaian striker to LaLiga award