How different is iPhone13 from iPhone 12?
Apple unveiled iPhone 13, and iPhone 13 mini in a live launch event on Tuesday, September 14, 2021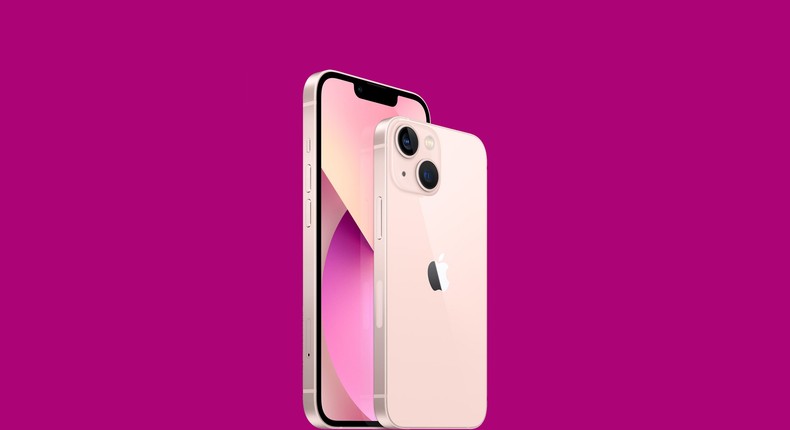 Apple just launched two new phones. iPhone 13 is a 6.1-inch model and, iPhone 13 mini is 5.4 inches.
When the phone arrived, many Twitter users had some negative feedback about it.
They said it was essentially the same as the iPhone 12. How true is this? Did Apple release essentially the same phone?
The extent of the difference between the two phones will influence your decision to buy them or not.
Compared to iPhone 12 A14 Bionic processor, iPhone 13 has an A15 Bionic processor which means it is faster and efficient.
The two models of iPhone 13 boast better storage with a storage capacity of 128GB compared to 64GB in iPhone 12 and iPhone12 mini.
It is also believed that iPhone 13 would have a longer battery life than iPhone 12. According to Apple, it will last 1.5 hours longer than iPhone 12. iPhone 13 pro max is believed to last 2.5 hours.
Of course, this new iPhone also boasts a better camera and conversely a better picture. Apple included a sensor-shift optical image stabilization feature that is also in iPhone 12, but it allegedly gives more detail to darker images because of its ultrawide lens.
Tom's Guide writes, "iPhone 13 and iPhone 13 mini offer a 12MP main camera that has the biggest sensor ever used in a dual-camera iPhone. It should let in 47% more light than the iPhone 12" This means that it would work better in low light than the iPhone12 and bring out sharper images."
But it still looks essentially like iPhone 12 except for the placement of the camera.
Plus, new colours are added. Sierra blue and pink are added to the already existing colours of midnight black, starlight white, blue, red, graphite, gold, and silver.
Apple also says that iPhone13 is more supportive of 5G technology.
The iPhone 13 costs $829 for 128GB, while the iPhone 13 Mini costs $729 for 128GB of storage. Converting it to the prevailing exchange rate will be the price in Nigeria.
Do you think Apple should have brought another model into the market and these features warranted a new iPhone?
JOIN OUR PULSE COMMUNITY!
Recommended articles
Soldier takes pregnant wife to hospital for delivery, beats up 2 nurses, breaks one's leg
7 weird things that happen during sex, and they're normal
3 important reasons why the withdrawal method is not enough
Why your boyfriend shouldn't know your body count
Paul Okoye shares Cubana Chief Priest's phone numbers as he continues to defend BBNaija's Maria
My husband says I should be ashamed of menstruating in his house every month – Woman cries
Akrobeto's reaction to Manchester United's 5-0 defeat featured on popular British troll network
Young Railways manager killed by moving train
How much sex is too much? Here's what it means and what to do