Guru Maharaj Ji: All you need to know about "Black Jesus"
We look at Guru Maharaj Ji, a popular spiritual leader in Nigeria.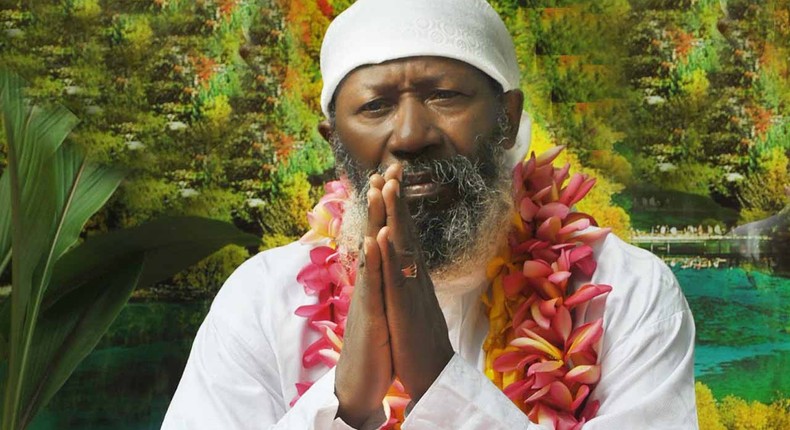 For others who don't know as much, here is all you need to know about this well known spiritual leader.
Early life
Guru Maharaj Ji was born on December 20, 1947, in Ghana, according to his interview with NaijaGists.
He was originally known as Mohammed Ajirobatan Ibrahim.
Ministry
The spiritual guru's group was founded on November 1, 1987. It all began after he received divine knowledge while studying in London in 1954.
In his words, "During the divine encounter, I received the light and was mandated to go and liberate mankind from poverty, oppression, and injustice. I was specifically told to return to Nigeria and start the work of the one that sent me."
This led to a change of name, which he says is the name of the creator. He says, "Unknown to many people, Sat Guru Maharaj Ji is not an Indian name. It is the original, true name of the creator derived from Sankskirt, the mother tongue of creation."
His religious group is known as the One Love Family or the One Love Mission, One Love, One Family and the Divine Love Family.
It is located in along the Ibadan-Lagos Expressway. It is referred to as "Satguru Maharaj Ji Village."
Shoes and phones are not allowed on the property.
Beliefs
The guru's devotees see the sun, moon, water, fire, air, star and the mother-earth as part of pillars of their faith.
According to their master, "We are trying to convey a simple message about nature created by the creator that forms the origin of man. All human beings are related to one of the elements in one way or the other. They form the second character in man that shapes destiny."
All devotees are vegetarians, who are mostly dressed in white and red.
Fun Fact — The guru does not believe in marriage. He sees the sacred institution as an unnecessary distraction.
Controversy
Over the years, the guru has made many scandalous claims and appearances. In 2009, he called the general overseer of the Redeemed Christian Church of God, Pastor Enoch Adeboye his spiritual son.
In 2016, he caused a stir with his colorful appearance at the Ooni of Ife and Olori Wuraola's wedding.
Speaking to media personalities at the Nigerian Union of Journalist, NUJ, Secretariat in Alausa, Ikeja, Lagos state, he said, "I remember that I treated Ibrahim Badamosi Babangida (IBB) when he was afflicted by an ailment in his leg. I cured him."
This claim has been denied by Babangida.
JOIN OUR PULSE COMMUNITY!
Recommended articles
3 overnight tricks to flatten your bloated stomach
Who wore it better? Nengi Hampson's recreation, or the original outfit on Didi Stone?
Top 5 Nigerian chefs with the best Instagram content
itel celebrates Children's Day 2023 with over 1,000 children In Abuja
What kind of parents are millennials? 5 ways they differ from their own parents
This week's best celebrity pictures on Instagram
Orijin launches 'Deeply Rooted' campaign championing transformative power of Naija roots
5 things adults miss about Children's Day
5 African countries where snow falls
Amstel Malta shines spotlight on digital content creators at AMVCA 9
How to find love when you leave Nigeria
Indomie adds flavour to the AMVCAs 2023: Lights, Camera.. Flavors!