6 benefits of garlic
Unlike its cousin onion, garlic is less preferred because of its strong smell. Here are six reasons you should consume garlic.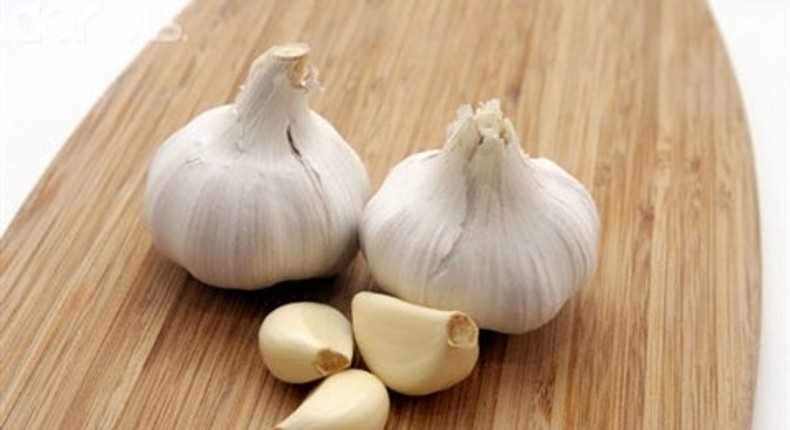 1. Garlic boosts the immune system:
Garlic is an ingredient in most homemade remedies, it can combat several illnesses, such as cold and cough. If you are prone to the common cold and its variants, maybe you should include garlic in your diet.
2. The active components in garlic can reduce blood pressure:
Hypertension, one of the biggest killer diseases in the world today can be treated with supplement doses garlic which lowers the blood pressure considerably.
3. Garlic is useful for detoxification:
Garlic reduces toxicity in the blood and reduces the clinical signs/symptoms of toxicity in the body.
4. Garlic lowers the risk of heart disease:
Garlic lowers cholesterol in the body, considerably reducing the risk of heart diseases.
Garlic increases the production of hydrogen sulfide. Researchers and scientists are of the opinion that this is the reason garlic is effective in fighting several types of cancer.
When used to season or garnish food, garlic has a unique taste and smell that makes for a great meal.
JOIN OUR PULSE COMMUNITY!
Recommended articles
From Waves to Weaves: 10×10 storms hair industry with a 9-day market activation in Lagos
This week's best celebrity pictures on Instagram
20 ways people experience unexpected orgasms
Everything you missed at the #TheMeistersExpression Concert in Ibadan
In this Ugandan tribe, the bride's aunt has s*x with the groom to test his sexual prowess
Skinny shaming: 5 things you should never say to a slim person
The importance of boundaries in relationships: Nurturing love and respect
Trace to set the African music scene ablaze with first Trace Awards & Festival in Kigali
Study shows men have been peeing wrong; they ought to sit and not stand
Denola Grey is one of the new faces of Fenty Beauty
How to survive the rising cost of petrol and transport in Nigeria
7 incredible health benefits of bitter kola