3 historical places in Nigeria that are reminders of the evil of slavery
The scars of slavery in Nigeria are etched into our past, but they do not define our present or future.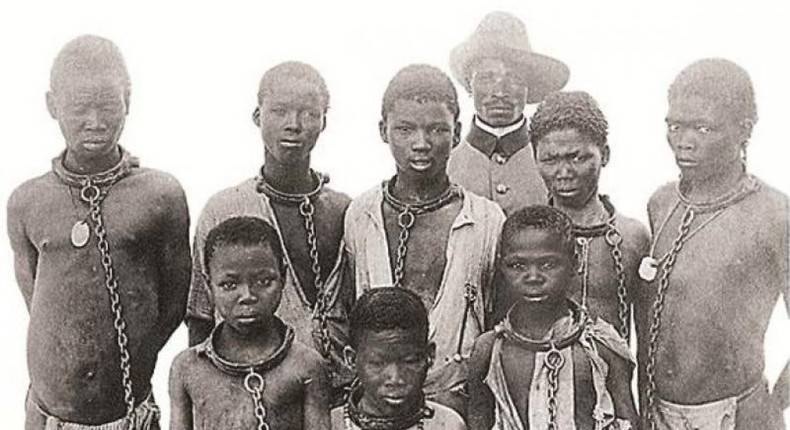 Nigeria's history is rich and complex, encompassing various chapters that have shaped the nation into what it is today.
Badagry Slave Port, Lagos
Situated in the coastal town of Badagry, the Badagry Slave Port stands as a poignant testament to the transatlantic slave trade's impact on Nigeria.
As you stand on the same ground where countless souls endured unimaginable suffering, you can almost hear the echoes of history.
The small cells, the "Point of No Return," and the Slave Route Walk bear witness to the harrowing experiences of those who were bound for a life of bondage in foreign lands.
The Brazilian Quarter, Lagos
Pulse Nigeria
Established by Afro-Brazilian returnees, this district showcases the fusion of cultures and traditions that emerged as a result of the transatlantic slave trade.
Walking through the cobbled streets, you'll encounter vibrant architecture and artifacts that tell the stories of resilience and adaptation.
Gberefu Island, Ogun State
Nestled in Ogun State, Gberefu Island carries the weight of history as a site where enslaved Africans were held before their journey across the Atlantic.
The island's ruins and remnants bear witness to the anguish and hopes of those who once stood on its shores.
As you explore the island's haunting beauty, you'll connect with the past in a profound way, acknowledging the pain that has shaped Nigeria's history.
Pulse Nigeria
History serves as a lens through which we understand our present and shape our future. Visiting these historical sites isn't merely a journey into the past, but a profound act of remembrance and education.
As you stand on the grounds that once bore witness to the horrors of slavery, you honour the resilience of those who endured and commemorate their stories.
These sites allow you to engage with history in a tangible and impactful way, ensuring that you never forget the painful chapters that have shaped Nigeria and the world.
JOIN OUR PULSE COMMUNITY!
Recommended articles
5 ways Ghanaian jollof is different from Nigerian jollof
3 easy ways to shape your bofrot (Puff puff)
8 bedroom essentials that will enhance your restful retreat
8 reasons you should switch from pads and tampons to a menstrual cup
Discover 5 must-try beauty and skincare ingredients from around the world
5 reasons your ex left and why you should not consider taking them back
Toyin Abraham's corset gown looks uncomfortable, here's why the trend needs to die
Debunking 3 breastfeeding myths
From sheep penis to chicken testicles, here are 7 weird foods eaten in China
Medlin Couture: Elevating Nigerian fashion on the global stage
7 signs your child could be experiencing a mental illness
5 unique wedding food traditions from around the world
I still love guys - Super Falcons' Michelle Alozie reacts to lesbian rumour
Heartbreak for Nigeria as AFCON 2027 bid slips away to East African rivals
Victor Boniface or Harry Kane: Who has had the better Bundesliga start?
Steph Curry: NBA star lists Nigeria's Burna Boy and WizKid among favorite music artists
Controversy as Super Falcons' Michelle Alozie unveils her 'female lover'
AFCON 2027: Algeria hands Nigeria a major boost
TikTok wahala: Osimhen deletes Napoli pictures from Instagram
Wilfred Ndidi: Style Essentials inspired by the Leicester City's Nigerian midfield maestro
TikTok trolling: Osimhen set to sue Napoli for serious damage