Readers say they will report a rapist stepfather to family members
52% of Pulse Nigeria Poll voters say a rapist stepfather must be reported immediately to family members to curb such acts.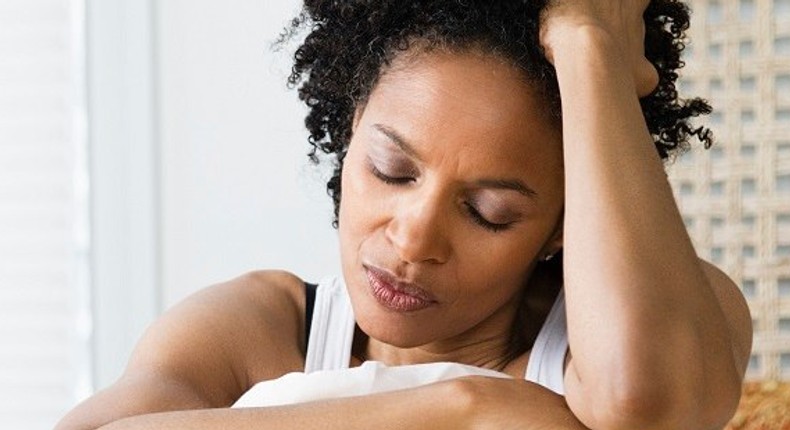 Today, she wants to break free from the past but it has not been easy for her. So she decided to seek advice from fellow readers.
"My name is Bridget, a 32-year-old woman. I live and work in Lagos and I have been living with a secret pain in my heart from when I was 15-years-old.
This pain has made me lose faith in human beings, especially men and in God as well. I hate men so much that I have found it difficult to go into any meaningful relationship and even when I decide to try it out, I always cringe at the idea of sex. Anytime a man wants to get intimate with me, I recoil into my shell and chalk off such a relationship.
All this boils down to the fact that when I was 15, my stepfather sexually abused me several times and even when I told my mother, she beat me up and vowed to kill me if I ever tell anyone about it.
I lost my father when I was eight and some years later, my mother got married again and we moved into the man's home. I thought I had found a father figure and began dotting on my stepfather, just like I did with my late father.
Initially, he played the role of a father very well, buying me stuff, taking me out to the cinema and amusement park. One thing I remember clearly was that he always held me close to himself every time and found a way to touch me softly and pecked me on the lips almost all of the time.
I thought all these were his way of showing affection for me till the first day he raped me in my room late at night. My mother had travelled to our home town to attend to some family issues and that night, I woke up to see my stepfather naked beside me in bed. I was confused at first when I noticed his hand creeping into my pant.
I screamed and asked him what he was about to do but he told me to shut up or he would kill me. He brought out a knife which he put to my throat and vowed to slash me if I dared made a noise.
He then tore my night gown and pant and forcefully deflowered me that night. Even when I screamed in pains, the evil man would not stop as he continued thrusting into me. When he was done, he ordered me to go into the bathroom and clean the blood that was pouring out of me.
He then gave me some tablets and told me to go back to bed but I could not sleep as I cried till daybreak. I could not wait for my mother to get back and when she did, I reported the sexual assault to her but instead of taking action, my mother rather beat me up, saying I wanted destroy her marriage. She warned that she would kill me if I ever told anyone.
And that was the beginning of my nightmares as my stepfather took a delight in defiling me at every opportunity. I became pregnant two times and my mother took me to a nurse who gave me drugs to abort the babies.
I bore the pain and shame till I was 20 when I left the home and since then, I have carried the hurt everywhere I go. I have not been able to open up to anyone till now.
I need help to be able to get back my life and believe in humanity.
The teaser for the day was:
I will report him to the police - 43%
I will run away from the house - 8%
I would report him to my family members - 52%
JOIN OUR PULSE COMMUNITY!
Recommended articles
Rick Ross declares interest in Ayra Starr
Top 10 African cities where it is cheap to get food
Nigerian actor Hawwal Ogungbadero, 29 others set Guinness World Record for longest recording session
Nigerians express concern over immediate implementation of subsidy removal
BREAKING: Tinubu confirms Gbajabiamila as chief-of staff
10 African countries with the lowest digital quality of life index
In this Ugandan tribe, the bride's aunt has s*x with the groom to test his sexual prowess
Fuel prices will go down after removal of subsidy, says NNPC CEO Kyari
Nigerians react as Tinubu's daughter declares self as Iyaloja General of Nigeria