Readers say Jennifer should report her cheating aunt
54% of Pulse Nigeria Poll voters are of the view that Jeniffer must tell her uncle about his adulterous wife so as to show loyalty.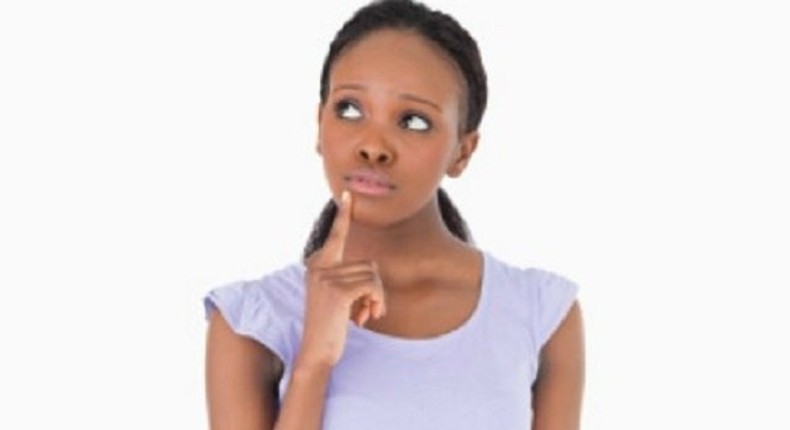 Jennifer is observing her mandatory youth service in Lagos and stays with her uncle and his family.
But the moment she came into the house, she noticed that her uncle's wife is wayward and her suspicions were confirmed the day she caught the aunt having sex with her official driver when her uncle traveled.
Now Jeniffer is in a dilemma and does not know if she should tell her uncle about his cheating wife or keep quiet so as not to destroy the marriage.
"My name is , a 25-year-old lady. I graduated from the university last year and came to Lagos for my service and had to live with my uncle with his family.
My uncle works with an oil firm while his wife works with a telecommunication company. From the first week I came to live with them, I noticed that my uncle's wife is the type of woman who would cheat on her husband.
You will wonder how I drew this conclusion but as a woman, you will know immediately if a woman is playing games and that was what I noticed with my uncle's wife.
I noticed she was always taking calls and chatting on her phone and sometimes, I caught some of the things she said and it was very obvious she was talking and chatting with men.
Once or twice, I heard her tell a caller to meet her somewhere and would leave immediately. I was minding my business when the unexpected happened.
That day, my uncle had traveled to Port Harcourt where the headquarters of his company is and was not due back for some days. On the day I caught her, I was supposed to go for my CDS but before I could get to my place of assignment, the heavens opened up and it rained heavily.
I was seriously drenched and I had to go back home earlier than I was supposed to. My uncle's two children had gone to school, so I was surprised to see his wife's car parked in the compound.
I knew she had left for work before I left, so I wondered why she was back that early. I did not bother myself with that as I used my key to open the door. I was going to my room to change my wet clothes when I heard sounds coming from their bedroom and I stopped in my track to listen.
It was the unmistakable sounds of a couple making love. I was shell shocked because my uncle had only left the day before and could not have come back suddenly and called his wife to come back home.
I tip-toed to the door and put my ear to the door and heard my aunt moaning and calling out the name of Friday, her official driver. That was when it dawned on me that she was having sex with the driver.
I tried the door handle gently but it was locked from within. I left for my room and after changing my clothes, I went to the sitting room to wait, knowing they will surely come out to meet me there.
My aunt and her driver were in the room for over two hours before coming out, giggling like teenage lovers. They met the shock of their lives when they saw me sitting there looking at them disdainfully.
The driver quickly left the room while my aunt stood there staring at me, the fear clearly written on her face.
I just stood up and left for my room where I locked myself inside and refused to open the door when she came knocking and begging me to open for her.
For one week now, she has been pleading with me not to tell my uncle about her affair with the driver, telling me her marriage would crash if I told my uncle, but I have refused to speak to her and have been avoiding her.
I am now in a dilemma. I don't know if I should tell my uncle about his wife's infidelity or keep quiet and protect her. I don't want to be the one to cause a problem in her marriage but I am still hurt over what she did.
The teaser for the day was:
Would you tell your uncle you caught his wife with the driver?
Yes, I will tell him to know the kind of wife he has - 54%
No, I will not tell him so as not to destroy their marriage - 10%
I will confront the wife and warn her to desists from such - 22%
I will just pack out of the house to avoid problems - 23%
JOIN OUR PULSE COMMUNITY!
Recommended articles
Top 10 African countries where workers earn the highest average salaries
Binani on her way to becoming Nigeria's first female governor-elect
The dollar is no more relevant in trade between India and Tanzania
Top 10 African countries with the highest levels of air pollution
See the Tanzanian project financed by France, EU, African Development Bank all at once
Live updates of Nigeria's governorship elections results
Atiku wipes the floor with Tinubu in Gombe
10 African countries with the highest inflation rates in 2023
Tanzania is fast becoming one of the best investment destinations in the world