5-mth-old Pit bull saves owner's girlfriend from rape
The Pit bull saved his master's girlfriend from what would have been a violent rape attack.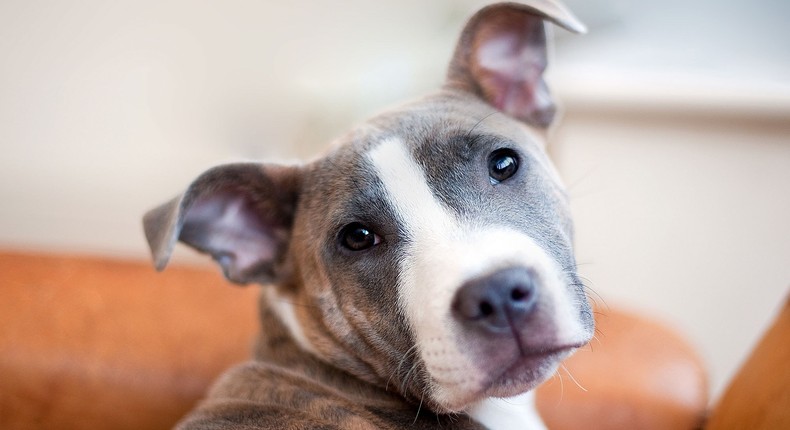 A 5-month-old Pit bull named Apollo has saved its owners girlfriend, Maya Fairweather, 18, from an attempted rape.
New York Post reported that Fairweather had visited her boyfriend, Carlos Guzman,at his Red Hook neighborhood apartment located in Brooklyn.
It was a Monday night and the young lady decided to take a stroll with the puppy at a nearby park.
On reaching the place, Fairweather reported let Apollo off the leash so it can move freely.
At this point, she was listening to some music through her headphones when she noticed someone tug at her.
She had assumed that the culprit was her boyfriend, Guzman, but to her surprise, it was a total stranger who had an intention of raping her.
As she tried to pull off from her attacker, Apollo came to scene and bit the unknown man hard on his leg, leaving him with no choice but to let go of the lady.
The dog eventually let hold of the attacker, who took to his heels after getting released by the dog.
Fairweather, who is filled with gratitude, thinks the incident might have gone bad for her if the dog was not present.
According to People News, the police are currently on a look out for the unknown attacker.
JOIN OUR PULSE COMMUNITY!
Recommended articles
Top 5 largest economies in East Africa ranked
Meet the Sapeurs, Congolese who wear expensive outfits though they live in poor communities
Top 10 African cities with the highest purchasing power
10 African countries with the highest fertility rate in 2023
5 ways to spot a sex addict or know if you are one
Top 10 African countries leading in attracting and retaining talents
Top 10 African cities with the most expensive real estate
7 reasons women don't get wet even when aroused
4 African countries are responsible for 70% of the chocolate in the world