Photographer recreates 40-yr-old snaps with the same people
Chris Porsz reenacts photos he took 40 years ago with the same people and the results are amazing!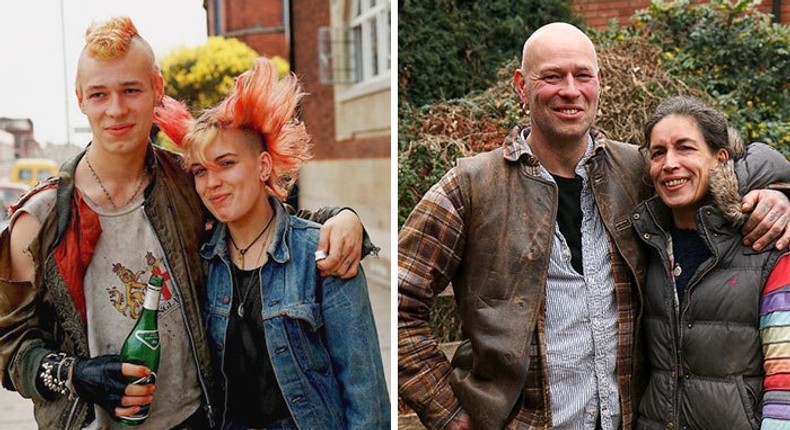 Back in the 1970s, 80s, and 90s, street photographer,
Almost 40 years later, Porsz has spent hours on end, tracking down those people to create real life before and after photos of them.
The gig resulted in 135 beautiful reunion photos and the transformations are stunning.
Although one or two people who died over the course of the last 40 years, were replaced with siblings or children, the effect was no less remarkable.
Porsz who photographed everyone from police officers to street punks, from lovers to siblings, has put the photos together in a book he titled 'Reunion', with short texts by writer, Jo Riley, telling the stories of the people in the pictures.
We have gathered 10 of these remarkable before and after photos. Take a look in the photo gallery above.
JOIN OUR PULSE COMMUNITY!
Recommended articles
Lai Mohammed appointed managing partner of international lobbying firm
Masturbation may increase a male primate's chances of impregnating a female - Study
Tanzania could become the top investment destination for Australia
DRC and Angola set aside a 50-year oil block dispute to become joint holders
All you need to know about the sex competition in Sweden
Portable Zazu announces the arrival of sixth child with Yoruba actress
Veteran Nollywood actor Adewale Adeyemo is dead
Naira marginally rises against dollar in 24 hours of Tinubu's presidency
'There was a point...I was seeing the stage upside down' - Hilda Baci