Identical strangers take DNA test to find out if they're related
These two twin strangers from Ireland who have never met each other before, recently took a DNA test to find out if they were related.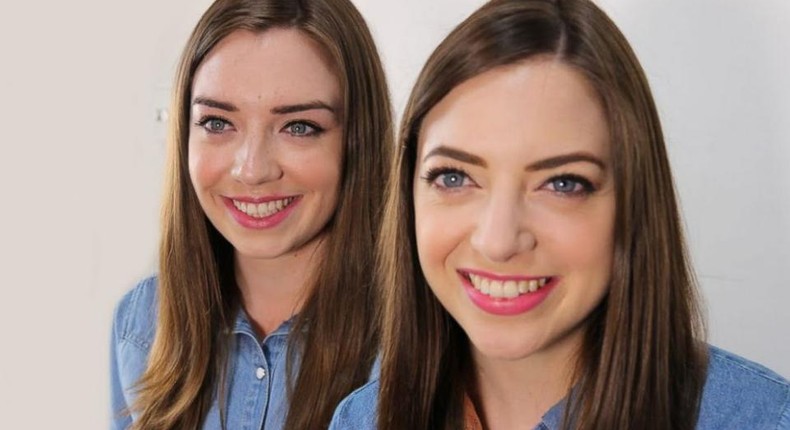 Niamh Geaney and her doppelganger Irene Adams "couldn't believe" the results of the tests.
Geaney from Dublin, Ireland told ABC News today she first connected with Adams also from Sligo, Ireland last year November after a friend of Adams' told her she looked like "that doppelganger girl on the news."
"We got in touch, met up and it was absolutely surreal to see yet another one of my doppelgangers in the flesh," said Geaney, 27.
She explained that Adams, 28, is actually the third doppelganger she's discovered so far since creating Twin Strangers, a website and tool that uses facial recognition software to match you to a potential lookalike.
"We clicked instantly, and just like my second doppelganger, she not only looked exactly like but also acted like me," Geaney said.
"It was like watching myself. Our facial expressions are exactly the same, our eyes and nose crinkle the same way, we smile the same and she also talks with her hands just like me."
After the two went to national DNA testing center DNA Ireland, where they gave samples of their saliva, they discovered they were not related after all.
"We were shocked," Geaney said.
"We thought, 'OK, we definitely have to have relatives from the same place somewhere down the line,' but that wasn't the case."
JOIN OUR PULSE COMMUNITY!
Recommended articles
Top 10 African countries producing Palm Oil
Top 10 African cities with the highest population growth from 2022 to 2023
Top 10 happiest countries in Africa in 2023
In just 2 years, Tanzania has grown the value of its investments to $8.6 billion
5 foods that make menstrual pain worse
The UK and Kenya have entered a partnership estimated to be worth $10 billion
BREAKING: UK court finds Ekweremadu, wife guilty of organ trafficking
Davido reportedly spends over ₦300 million on new Lamborghini
African countries with the cheapest household electricity prices