Church debunks story of sealed structure
Reports that the church belonging to the popular man of God had been sealed has turned out to be false as it was another church that suffered the fate.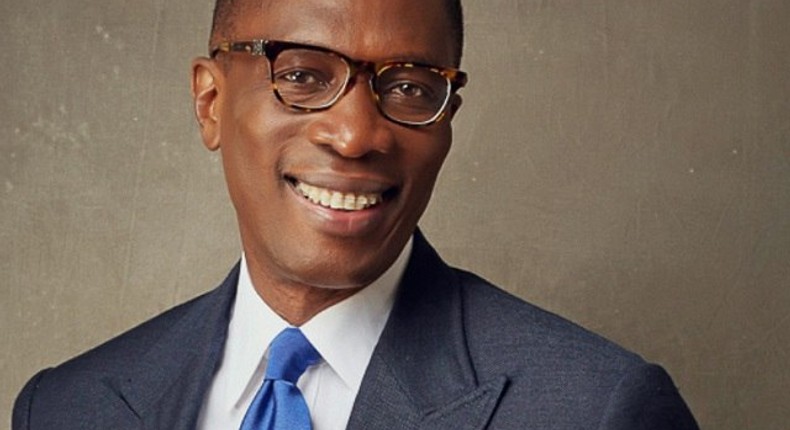 The story making the rounds on the
It was reported early today that the Lagos State government had sealed the church located in Lekki Phase 1 due to a contravention of the State Regional and Urban Planning Law 2010, by building without title documents and requisite building permit.
However, a visit to the church by Pulse revealed that contrary to the story, the information was inaccurate as the church that was sealed is actually after Pastor Rapu's church popularly called The Dome.
The Present House was wrongly targeted
The sealed church which shares its fence with The Dome is called Jesus Christ the Healer Church of All Nations.
To show the seriousness of the action, a police van was stationed in front of the church while some stern-looking police officers were seen just as some construction work was going on.
While reacting to the news, a member of Pastor Rapu's media team who did not want his name in print said:
"We also heard the news of the sealing of the church. As you can see, there is no such order here at any time.
There must have been a mistake and the journalists who wrote the story did not take the time to investigate to know what really happened.
The church sealed is next door to us and when the town planning people came, they mistook our church for the one earmarked for the action and marked our gate but when they realized their mistake, they moved to the right church.
The Dome has not been sealed by the state government
But journalists who did not conduct their investigations pounced on the mark on our fence and wrote that our church was the one sealed. Thank God you can see activities going on here and that should tell you it was not our church that was sealed."
The church that was sealed by the state government
The state government has been on a serious clamp down on buildings that do not comply with the state planning laws and any building that contravenes the law is sealed after the government had given a 30-day ultimatum to owners/developers of buildings without planning permit to comply with the state planning laws to avoid sanction.
JOIN OUR PULSE COMMUNITY!
Recommended articles
Nigerian actor Hawwal Ogungbadero, 29 others set Guinness World Record for longest recording session
Tinubu clarifies his statement on subsidy as petrol price rises to ₦600 per litre
10 African countries with the lowest digital quality of life index
Top 10 richest mineral-producing countries in Africa
Fuel Subsidy: Why Tinubu had no other option [Editor's Opinion]
Veteran Nollywood actor Adewale Adeyemo is dead
Africa's richest woman Isabel Dos Santos finds herself deep in another financial scandal
'There was a point...I was seeing the stage upside down' - Hilda Baci
Beautiful Nubia, Tosin Ashafa, others pay tribute to OAU alumnus Abass Oyeyemi