'Should I tell my husband that our only son does not belong to him?'
Would you confess to your husband that the son he thought belonged to him after five daughters is not his?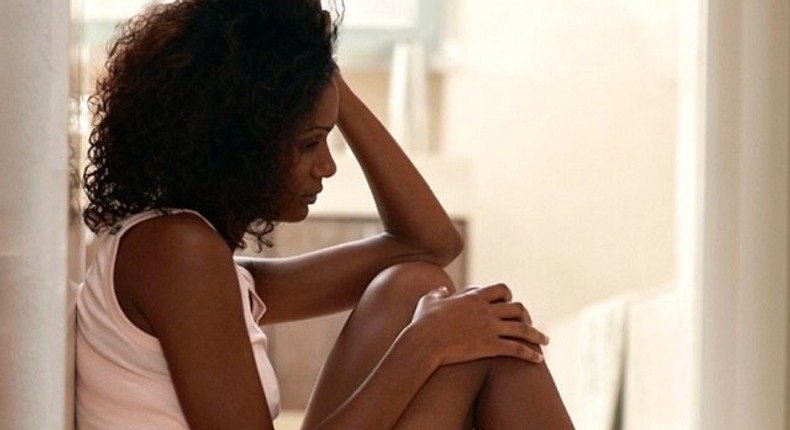 My name is and I have been married for 10 years now but there is a burden I have carried for over four years now and it is eating me deep inside, especially now that I have given my life to Christ.
I feel an impulsion to confess and divulge the secret to , my husband. The fact is that our only son, , does not belong to my husband. He is the result of a moment of madness I had when I was going through a lot of stress from his family who were bent on throwing me out of my home due to my inability to bear a male child for their son.
I got pregnant shortly after our marriage and gave birth to a baby girl, followed by four other girls and all along, Tony's parents, especially his mother, was on my neck, making life difficult for me. My mother-in-law and her two unmarried daughters insulted me at every opportunity, calling me a witch who had eaten all her male children.
Her older daughter who had been divorced over five times and had come to live with us with her seven children, on the other hand, made sure I faced her wrath on a daily basis, even transferring her hatred to my children.
It was in this state of mind that I needed a listening ear and I found one in , a male colleague. Seb was always there for me and listened to my cries, consoled and comforted me every time I cry to him. I did not know how it happened but after one of such emotional breakdown, I went to Seb's house to cry on his shoulders again and before we knew it, we made love that day.
After the sex, he apologized profusely, saying he did not know what came over him but I told him he was not to blame as I actually needed the release to get back my sanity. I did not know that the stolen moment would result in a pregnancy but there it was.
I gave birth to my son, , and Tony and his family were over the moon with joy. But deep down, I knew that the boy does not belong to him. Even when Kene started growing up, he clearly exhibited some characters I usually noticed in Seb. The lucky thing is that Kene takes my features and no one has even questioned why he does not look like Tony.
I have not told Seb that he is the father of my son. But now, I am being torn apart by guilt and feel like letting Tony, his family, and Seb know the secret that I have been keeping.
But won't that unsettle everyone and crash my marriage?
Dear readers, on Morning Teaser today, we ask: what do you thin Vivian should do in the dilemma she has found herself in?
JOIN OUR PULSE COMMUNITY!
Recommended articles
4 African countries are responsible for 70% of the chocolate in the world
For women: 4 foreplay tips to drive men wild
Yul Edochie urges Lagos police to investigate son's death
Jada Pollock criticised for promoting Wizkid album on eve of Davido's release
Here's your first look at Lateef Adedimeji as Bola Tinubu in 'Last Man Standing'
Mercy Aigbe struggles to stay awake after Sahur during Ramadan
Ayu: Wike backs suspension of PDP national chairman over election defeat
BBNaija's Nini says 'yes' to Saga as they take things to next level
BREAKING: Atiku withdraws court application for electoral materials sorting