'How I was almost killed by my neighbours' - Ikorodu resident
A resident of Ikorodu area in Lagos State is thanking God after he escaped certain death when he was mistaken for a Badoo member.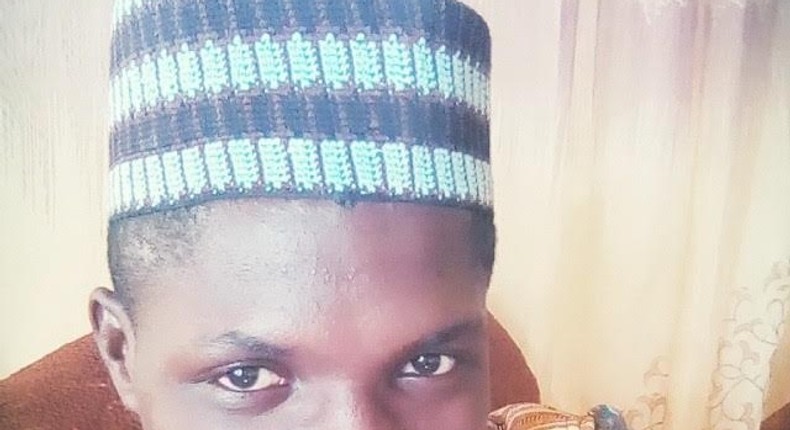 Ayodeji who narrated his experience on the Ikorodu Ambassadors Facebook forum, said he had gone to get some water at about 7:30 pm when he was accosted by some people who mistook him for a member of the gang that had been terrorizing the area in the past one year but was saved after some people recognized him.
Ayodeji stated that he had gone out of his apartment to fetch some water a few houses away from his residence when he was accosted by a landlord who raised an alarm on him but was lucky to be recognized and saved in the nick of time.
Read Ayodeji post entitled 'Ikorodu's Badoo brouhaha: My story' here:
"The rate at which people are being wrongly accused and molested in this Ikorodu is becoming pathetic; one can't even walk peacefully at anything past 7 pm.
I got back from work at around 5:21 pm, after putting off my wears, I decided to take a nap on my bed. Suddenly, I felt into a deep sleep only to wake up at about 7:39 pm. Immediately, I became conscious of the fact that I did not have water in my gallon.
Then I quickly decided to go get some water at a nearby tank. I was with my hands-free on when I was just hearing 'hey hey! what are you coming here to do at this time?'
I replied the man asking me the question: 'sorry sir, I am actually here to fetch some water.' Before I finished explaining myself, I saw a furious man and decided to just turn back 'jejely' to my house.
Before I could take three steps forward, I felt a heavy slap and several bangs on my face through the back. At this point, I was lost, wondering if the world is ending today.
Immediately I saw people gathered, asking in Yoruba; "ki lo de, ki lo sele (what happened, what's going on)?'
To cut the long story short, people attested that they know me, even asking the said baba, don't you know him? They all apologized after several slaps and molestations. Someone who knew me carried my gallon and helped me fill it with water, obviously out of pity and I went back home.
When I got back home, I pulled off my already tattered cloth, sat down and started imagining what just happened, hoping it was just a dream, behold, it wasn't, it was REAL 'men'!
Some minutes later, while I was still busy pondering on what just happened, I heard some elderly voices at my entrance. They knocked and I saw four elderly men (obviously the landlords of the area) alongside the man that ignorantly dealt with me and one of my neighbours (making six men).
They all said they were sorry for the ugly incident with the man that punished me particularly holding me tight just to show his level of regret. I almost shed tears at that point but had to be a man.
I told them they should just take things easy that two wrongs can never make a RIGHT, that I was okay. But trust me, the beating was not here ooo. Come and see slaps!
Do I blame them? No! But people should apply wisdom. That was how one of our friends too was lynched to death last Sunday at Odongunyan but glory be to God, mine was not beyond control."
Cases of jungle justice have been on the rise in recent times in the Ikorodu area owing to the incessant attacks by the Badoo gang members culminating in the lynching of a comedian and Master of Ceremony, Chinedu Paul, alias MC Think Twice who was set ablaze on Sunday, July 2, after he and his friends were mistaken for members of the cult gang.
JOIN OUR PULSE COMMUNITY!
Recommended articles
3 food items legal in Nigeria but banned abroad
Top 10 African countries with the highest crime rates
5 Nollywood historical films you should see on October 1
6 key figures who paved the way for Nigeria's Independence in 1960
Top 10 African countries with the cheapest data prices from June to September
Venita, Soma and Angel get evicted from Big Brother Naija All Stars
Here's why guinea fowls make great security guards
How Editi Effiong delivered a global hit with 'The Black Book' [Exclusive]
The World Bank has warned that Nigeria may bear some of the brunt of the Niger coup