12-yr-old girl kills self with grand dad's gun
For failing to worship the god of Iron by her family, a young girl has lost her life when it strikes.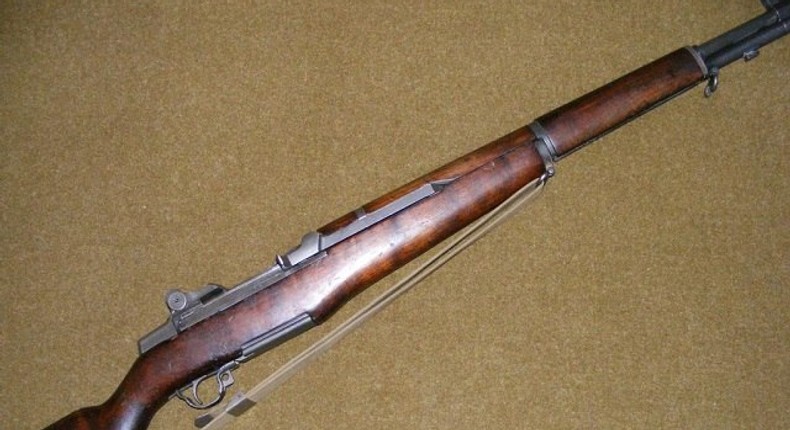 'This a classic case of the Ogun, the god of Iron striking.'
That was the general conclusion by residents of Alangua area in Tanke, Ilorin, Kwara State, when a 12-year-old girl inadvertently killed herself while playing with an old dane gun left in an Ogun shrine by her grand father who died about seven years ago, since there was no one to offer sacrifices to the god after the demise of the man identified as Baba Ria, a devotee of Ogun.
The sad incident played itself out on Saturday, September 5, when the girl, Ganiyat, went into the abandoned shrine and picked the dane gun which has not been in use for years and while playing with it, reportedly shot herself dead.
According to a resident, the mother of the girl who happened to be the late Ogun worshipper's daughter, had brought the child to visit her grandmother who lives alone.
"Ganiyat's mother came to pay a visit and this happened after her departure. The kids live here with their grandmother but early that morning, Ganiyat, who was playing with her peers, suddenly asked others to go away while she ran into the abandoned Ogun shrine in a room belonging to Baba Ria, a hunter and worshiper of Ogun.
The gun has been in the shrine since the man died seven years ago. No one knows what was happening, until a deafening roar from a gun alerted everyone around 11.35 am.
We ran out only to see Ganiyat in her pool of blood with her eyes bulging out. Our neighbours rushed her to a nearby Group Medical Centre, Tanke, where she was confirmed dead."
The state Police Public Relations Officer (PPRO), DSP Ajayi Okasanmi, confirmed the incident, saying that investigation was still on going as the gun had been seized by the policemen while some men living in the compound had been arrested with a view to finding out why they had kept the gun for that long after the owner had died.
JOIN OUR PULSE COMMUNITY!
Recommended articles
For men: 5 places you shouldn't touch a woman during s*x
Men, here's how to give your woman an extended orgasm
Top 10 African countries with the most transparent GDP data
Train crash: Bus driver begs for forgiveness after psychiatric, drug tests
Diya's country home in Ogun devoid of sympathisers
How a Deeper Life pastor allegedly deflowered teenager
Mercy Aigbe struggles to stay awake after Sahur during Ramadan
Top 10 African cities with the highest population growth from 2022 to 2023
Ayu: Wike backs suspension of PDP national chairman over election defeat