'I wanted money for my wedding' - Suspect
A Nigerian man has been saved from death after he was caught with drugs he was smuggling to Indonesia where the offense carry the death sentence.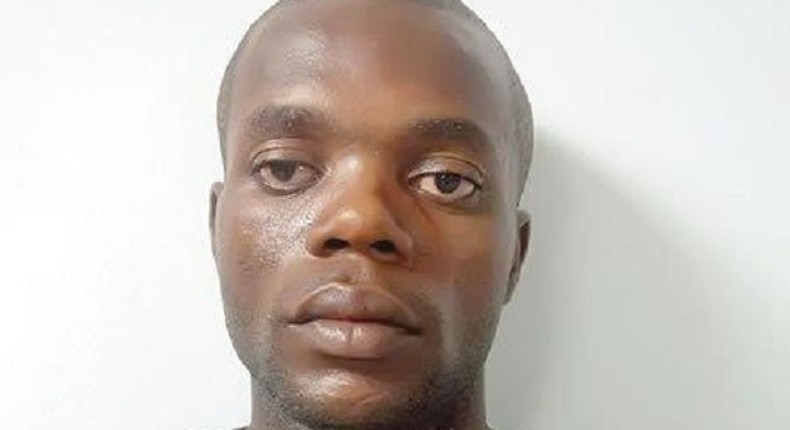 The NDLEA in a statement, say the 33-year-old suspect, Umeme Lotachukwu Fabian, was arrested while on the deadly trip to Indonesia, a country where drug traffickers are given the death sentence, with 1.205kg of narcotics found to be methamphetamine.
The Anambra State-born suspect was said to be arrested while boarding a Qatar Airways flight with a Cote d'Ivoire International passport bearing the name Grou Bi Clauvis.
Fabian who also had on him an identity card claiming to be an Ivorian, was said to have 89 wraps of the methamphetamine while he was put on observation by the officials of the NDLEA.
Confirming the arrest of the suspect, Ahmadu Garba, the NDLEA Commander at the Lagos Airport said that preliminary investigation conducted by the agency revealed that the suspect who attended Boys Secondary School, Onitsha where he graduated in 2007, started selling clothes at Onitsha main market after his secondary education before he travelled to India in search of greener pastures in 2013 and returned to the country in 2015.
In his confessional statement, Fabian said that he was offered the sum of $5, 000 to smuggle the drugs to Indonesia by an unnamed baron.
"I am the only son of my parents. I wanted to invest the money in my clothes business and also commence preparation for my marriage in a bid to settle down in life. They offered me the sum of five thousand dollars to smuggle the drugs to Indonesia."
He also stated that he was not aware that drug trafficking attracts capital punishment in Indonesia.
The suspect, according to Garba, will be charged to court on completion of an investigation.
JOIN OUR PULSE COMMUNITY!
Recommended articles
See the ambitious Sh1.4 trillion ($10 billion) project the president of Kenya is involved in
Tanzania to grant special status to diaspora inhabitants by the end of 2023
Europe is aiming to replace Chinese commercial connections with African ones
Rick Ross declares interest in Ayra Starr
Veteran Nollywood actor Adewale Adeyemo is dead
Naira marginally rises against dollar in 24 hours of Tinubu's presidency
'There was a point...I was seeing the stage upside down' - Hilda Baci
Beautiful Nubia, Tosin Ashafa, others pay tribute to OAU alumnus Abass Oyeyemi
Kenya secures $500 million commercial loan from global banks