Man remanded in prison for abducting and raping 11-year-old girl
The man told the girl that he wanted to save her from the school teacher which she had been complaining about, then took her to his mother's residence where he raped her.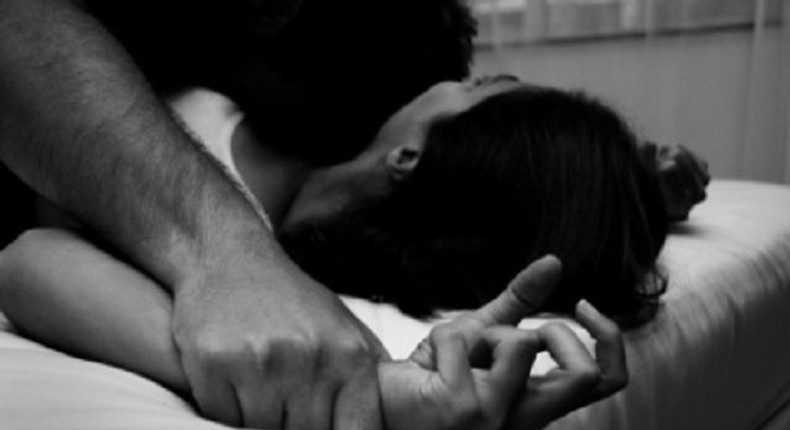 A magistrate court in Ado-Ekiti, has remanded a 54-year-old man, Gbenga Adebayo, for allegedly abducting and raping an 11-year-old girl.
According to the Daily Post, Adebayo tricked the young girl to follow him to Usi-Ekiti, where he was supposed to visit his aged mother.
He however turned the girl to a sex slave during the trip.
When the search for the girl began, Adebayo was reported to have joined a search group, who were keen on finding her.
He later returned the girl to her aunt's house in Akure, telling her that she had found the girl at his mother's house.
This wasn't true according to the girl, who said, "Gbenga Adebayo is my neighbour. He used to ask me to buy things for him."
"One day he approached me, saying he wanted to help me because my teacher was harsh on me. He said he would rescue me from my teacher and take good care of me. He then took me to his mother's place in Usi-Ekiti."
" Whenever he comes there, he used to sleep with me. He has done this for 10 times now."
"I was at his mother's place for three weeks after which I refused to sleep with him again and because of that, he decided to take me to my aunt's place in Akure."
"He told my aunt that he found me in his mother's place in Ushi and decided to help me by taking me to her. He is the first man in my life."
According to her aunt, Mrs. Theresa Agboola, the girl was staying with her school teacher after losing both her parents some years back.
Agboola said,"About a month ago, June 5 precisely, the girl's teacher had called to inform me that she was missing and that the whole occupants in the house, including the suspect, Gbenga Adebayo, were searching for her."
"That continued till June 29, when my sister from Akure called to tell me that the girl was brought to her by a man whom she identified as the same Gbenga Adebayo. It was then we suspected a foul play."
"We reasoned that if indeed Adebayo was sincere, he cannot be the same man who was part of the search team for the girl for three weeks here in Ado-Ekiti and also be the one who would now take her to my sister's place in Akure after finding her."
"We then reported the case to the police who promptly arrested Adebayo and charged him to court. Last Friday, the magistrate court in Ado-Ekiti has remanded him in prison."
"We also gathered that he has been sleeping with the girl before eventually taking her to his mother".
Alberto Adeyemi, the spokesperson for the Ekiti State Police Command, said the suspect has been charged with defilement, the Daily Post reports.
JOIN OUR PULSE COMMUNITY!
Recommended articles
Top 10 African countries with the highest crime rates
BREAKING: Sam Larry in police custody over Mohbad's death probe
NADECO calls for Tinubu's resignation amidst academic scandal
BBNaija's Angel debunks rumours tagging her relationship with Soma as PR
Sam Larry pleads his innocence over alleged involvement in Mohad's death
3 things you shouldn't do for a woman you are not married to
Why some people refrigerate their condoms before use
The wild sex and sexual practices of ancient Rome
Nigerians react as Amaechi, Adeyanju spotted in Law School