Man arrested for using hot knife on stepson over witchcraft allegations
A man in Akwa Ibom has been arrested after he burnt his stepson over allegations of witchcraft.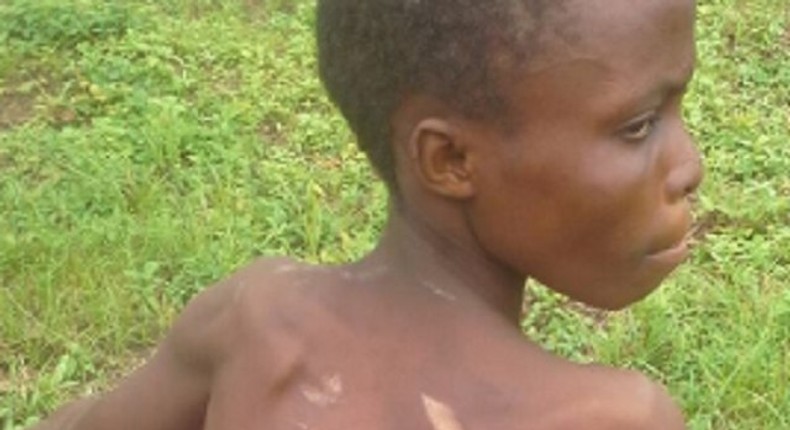 The arrest of the suspect who is from Esit eket Local Government Area of the state, was at the instance of the Child Rights and Rehabilitation Network (CRARN), a non-governmental organization that rescues and cater for the welfare of abandoned children often accused of witchcraft by their families.
According to the report, Uso, in trying to make the boy confess to being a wizard, steamed the knife in the fire and used it to burn his stepson on different parts of his body, after tying him to make sure he does not escape.
The Divisional Police Officer in charge of Eket Division, Abdulkadir Jamal, confirmed the arrest of Uso, saying that his men had to go after Uso because he had warned that child witch-branding and torture was not acceptable anywhere in the world.
"The Police have frequently warned that people should not hide under any guise to abuse children. We will do everything under the law to arrest and prosecute any offenders.
We saw the wounds and scars on the child's body and we consider it inhumane and barbaric. It's not a sight you could stand, so I ordered for his immediate arrest."
Uso was arrested in Efoi-Eket after CRAN lodged a complaint at the Eket Divisional Police Headquarters, after it had rescued at a market when he crept out of the bush to scavenge for food after the close of the market.
He told the CRAN officials that he had been in the bush for several days without food and survived by eating raw leaves and unripe fruits.
JOIN OUR PULSE COMMUNITY!
Recommended articles
Top 5 largest economies in East Africa ranked
Meet the Sapeurs, Congolese who wear expensive outfits though they live in poor communities
Top 10 African cities with the highest purchasing power
Aliko Dangote announces refinery license to process 300,000 barrels of Nigerian crude daily
10 African countries with the highest fertility rate in 2023
5 ways to spot a sex addict or know if you are one
Top 10 African countries leading in attracting and retaining talents
Top 10 African cities with the most expensive real estate
7 reasons women don't get wet even when aroused