Another Christian girl abducted by Muslim men in Benue
Another case of forced abduction has been reported after alleged Muslim men kidnap a Christian girl and converted her to Islam.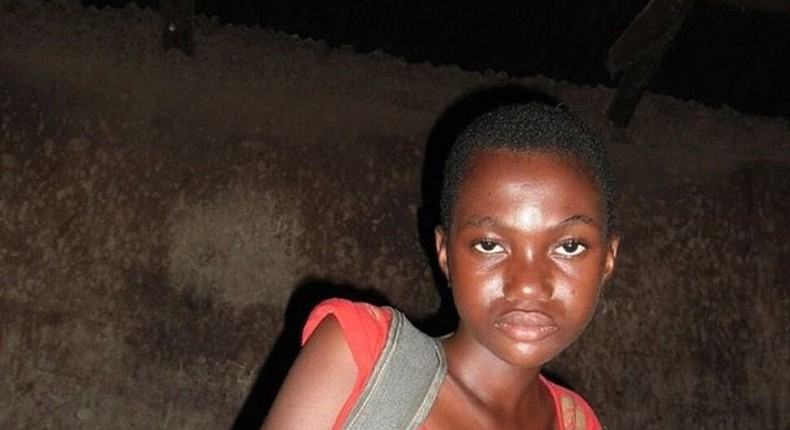 Hardly has the dust raised by the
According to a lawyer and human rights activist, Tsembelee Daniel Sorkaa, a young girl by the name Patience Paul, was forcefully abducted from her home in Benue State by two Muslim men, identified as Monde and Suleiman, who are members of the the Hisbah group in Gidan Kukah, Runjin Sambo area of Sokoto State, and taken to their base with the aim of converting her to Islam and giving her out in marriage.
Sorkaa who is the lawyer to the Paul family, posted this appeal on Facebook:
"BENUE People, let's help our own. Keep sharing until she gets help from both Sokoto State Government and Benue State Government.
Subject Matter: Forceful Abduction
Name of Complainant: from Ohimini Local Government Area of Benue State.
Complaint to the Police: Forcefully abduction of my younger sister by two of our neighbours (Monde & Suleiman), and the Hisbah group in Gidan Kukah, Runjin Sambo area Sokoto, with the intention of converting her to Islam.
They confirmed to Kwani Police Station, Sokoto, Sokoto State, that they took the girl to the Sultan's Palace, but after investigations by the Kwani Police Station and subsequent complaint to Police Headquarters, Sokoto State, the complainant, Isaac Adaji Paul, was advised to go and maintain peace. He has since relocated to a place in Sokoto State for his security.
Date Missing: 12th of August 2015.
Date of Complaint to Kwani Police State, Sokoto, Sokoto State: 13th August, 2015
Action by Police Headquarters, Sokoto State: Go and maintain peace
Name of the Girl: Patience Paul.
Her whereabouts: In the Sultans Palace.
GSM Number of the Hisbah Commander's or Abductors:
Thanks and hope to hear from you soon.
GSM No. of Complainant: : "
JOIN OUR PULSE COMMUNITY!
Recommended articles
Meet the Sapeurs, Congolese who wear expensive outfits though they live in poor communities
Nigeria's currency hits a new record low on the official market
Top 10 African cities with the highest purchasing power
Aliko Dangote announces refinery license to process 300,000 barrels of Nigerian crude daily
10 African countries with the highest fertility rate in 2023
Top 10 African countries leading in attracting and retaining talents
Top 10 African cities with the most expensive real estate
7 reasons women don't get wet even when aroused
UK High Commissioner laments how 'corruption is holding Ghana back'