61-yr-old widow kidnapped in Lagos by gunmen
A 61-year-old widow has been kidnapped in the Ikorodu area of Lagos few months after she escaped a similar attempt.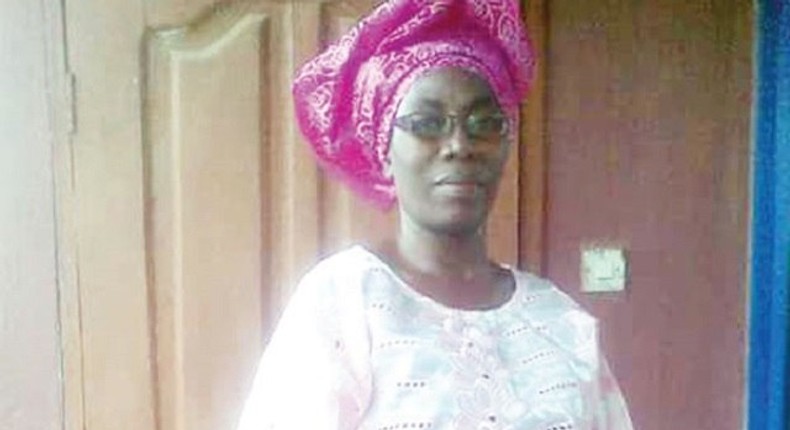 It was gathered that the woman was abducted on Friday, November 11, 2016, at her residence on Iyewa Olorunsogo Estate.
A neighbour of the Falodis who spoke to newsmen, Baba Ayomide, said he had gone to the woman's residence around 8am on that day to charge his mobile phone and that the woman had collected the phone from him and had wanted to enter her house when the bandits accosted her and whisked her into the bush while he was beaten up.
He was said to have been arrested after the case was reported at the Owutu Police Division.
Foladi's daughter, Fola, said she and her mother had vacated the residence a few months ago after a failed attempt to kidnap the sexagenarian, adding that they only came back thinking that the law enforcement agencies had curbed kidnapping in the area, only to be proven wrong.
"A neighbour of ours called Baba Ayomide came to charge his mobile phone. She came out and collected the phone from him and was about to enter the house when three men suddenly appeared and attacked her.
She begged them but they didn't listen. They whisked her away. They came with an axe, a cutlass, and a gun.
There was an attempt to kidnap her a few months ago. We left home for about a month. We came back thinking the community was calm. We have not heard anything from the gang. She is a widow."
A landlord on the estate said he too was a victim of the gang on two occasions, adding that the incident has negatively affected the psyche of his family members, adding that he had relocated.
"After I was kidnapped for the second time, I became convinced that the place is no longer safe for my family and me.
The second time they came for me, it was in the presence of my wife and children. They are still nursing the trauma.
I had to rent a two-bedroomed apartment somewhere else. I also know of a neighbour that had packed out of the estate."
The family says they are yet to hear from the abductors of their mother and they have reported the matter to the police while members of the Oodua Peoples Congress (OPC) have joined the search for the woman in the creeks.
JOIN OUR PULSE COMMUNITY!
Recommended articles
See the ambitious Sh1.4 trillion ($10 billion) project the president of Kenya is involved in
Sex is now a sport in Sweden, all you need to know about the competition
Here are 5 things you must do immediately after you have s*x
Subsidy: FCT to develop lanes as FRSC wants Nigerians to embrace bicycle
Veteran Nollywood actor Adewale Adeyemo is dead
Tanzania to grant special status to diaspora inhabitants by the end of 2023
Naira marginally rises against dollar in 24 hours of Tinubu's presidency
'There was a point...I was seeing the stage upside down' - Hilda Baci
Kate Henshaw finally unveils daughter publicly