'This Lady Called Life' is a poignant love story on abuse & redemption [Pulse review]
'This Lady Called Life', Kayode Kasum's October's release once again depicts the director's uncanny ability to spin stories about ordinary people.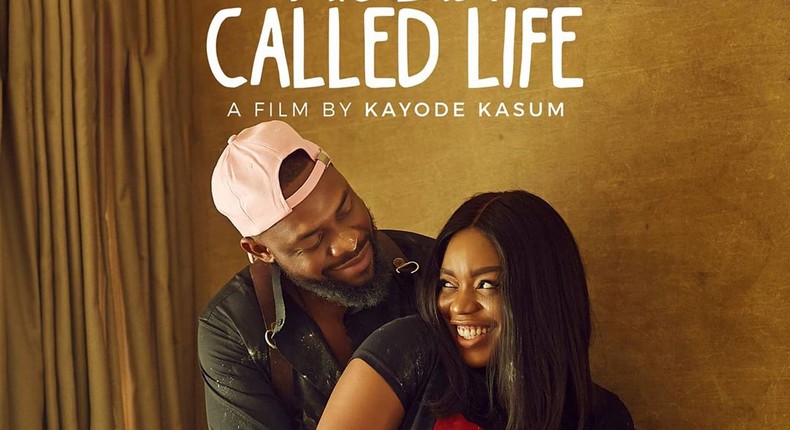 The principal theme of 'This Lady Called Life' is probably too serious for it to be just another romantic film.
Child abuse takes diverse forms but one scarcely highlighted is the form meted out by mothers. This menace disguised as discipline is undeniably relatable for at least a good number of Africans.
In 'This Lady Called Life', there are countless heart-warming moments to coo over. Written by Toluwani Obayan, the film follows the story of Aiye (Bisola Aiyeola), an aspiring chef and single mother on her journey to finding self and fulfilling dreams. It is a story of ordinary people with simple goals.
Away from Aiye's mouth-watering cuisine, the cast does a fine job at embodying their characters. The story often relied on the leads (Bisola Aiyeola and Efe Iwara) and their ability to communicate without words. These close shots captured Kasum's apt style of portraying the actors' emotions and intensifying the mood.
If you're rolling your eyes, scurry along, please, as there is more praise singing to be done here.
A collaboration between Adeoluwa Owu and Kayode Kasum ('Oga Bolaji', 'Kambili') is visual bliss by most standards and the sheer beauty of the shots in 'This Lady Called Life' spoke volumes.
Evidently, some parts of the set were designed for aesthetic value, take the wooden wall at Aiye's parents or Lagos's infamous go-slow for instance. But, of course, this is typical of Kasum's creative style.
There is so much to say about this film and its cosy visuals, compelling story and outstanding performances It is one film you will regret not dragging the people who matter to the cinema to see.
JOIN OUR PULSE COMMUNITY!
Recommended articles
Couple serves 'gari soaking' to guests at wedding reception (video)
Man from Benin balances 735 eggs on his head to enter Guinness World Records (video)
How to orgasm together, here are 5 tips for couples
Dating in Lagos: Looking for love but finding sex
'The editors didn't do their job' - Nikki Samonas reacts to her steamy sex scene with Jim Iyke
'God told me he created my transgender son in his image' - mother of Angel Maxine (WATCH)
"I'm very sorry mum & dad" – Ghanaian lady caught on camera 'serving' blowjob in nightclub
Do you know about Queen Luwoo, the first and only female Ooni of Ife?
Vaginal massage: Here's your ultimate guide and why it's good for your sex life