5 tips for every student who wants to pass JAMB
It is no news that having a high score in the Joint Admission and Matriculation Board, JAMB, test is an extremely important step for students seeking admission into any Nigerian university.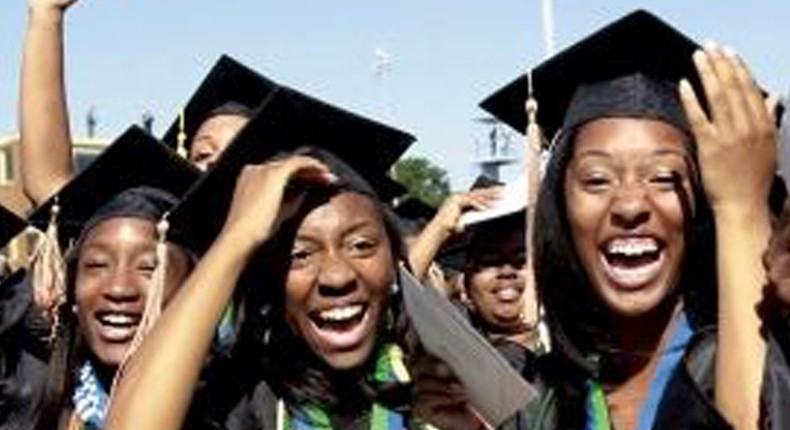 It is no news that having a high score in the
Here are 5 ways to come out tops in your JAMB examination.
You have to prepare yourself mentally as well as psychologically to pass the JAMB test. Be sure to read all exam-related books you can get your hands on, whether or not they are recommended. You can also consider having a mentor or tutor who is available to answer the questions you have or solve issues you find difficult.
You are unlikely to succeed during the examination if you are fond of doubting yourself. Be confident about your abilities and you will be in a better mental state to pass.
To succeed in your JAMB test, and in fact, every area in life, you need dedication. Dedicate your focus, time, energy and resources to achieving the best scores. Distractions should be avoided while you study. It is only the things you dedicate yourself to that will work out favourably for you.
As a student with the aim of passing JAMB, you ought to memorize a few key ideas and formula. This usually goes for Science students. Often times, the foundation of most questions lies on your ability to use the right formula. Having such formulas stored in your brain will make things easier for you.
To pass any examination, it is important that you take adequate advantage of the time you have. Have a mental idea of how long you will spend on each section and question. This will help you be aware if you are lagging behind early enough to catch up. You do not want to find out, in the last few minutes of the alloted time, that you are out of time.
JOIN OUR PULSE COMMUNITY!
Recommended articles
See the ambitious Sh1.4 trillion ($10 billion) project the president of Kenya is involved in
Sex is now a sport in Sweden, all you need to know about the competition
Here are 5 things you must do immediately after you have s*x
Subsidy: FCT to develop lanes as FRSC wants Nigerians to embrace bicycle
Veteran Nollywood actor Adewale Adeyemo is dead
Tanzania to grant special status to diaspora inhabitants by the end of 2023
Naira marginally rises against dollar in 24 hours of Tinubu's presidency
'There was a point...I was seeing the stage upside down' - Hilda Baci
Kate Henshaw finally unveils daughter publicly