Cast all your troubles
" Casting all your care upon Him, for He cares for you."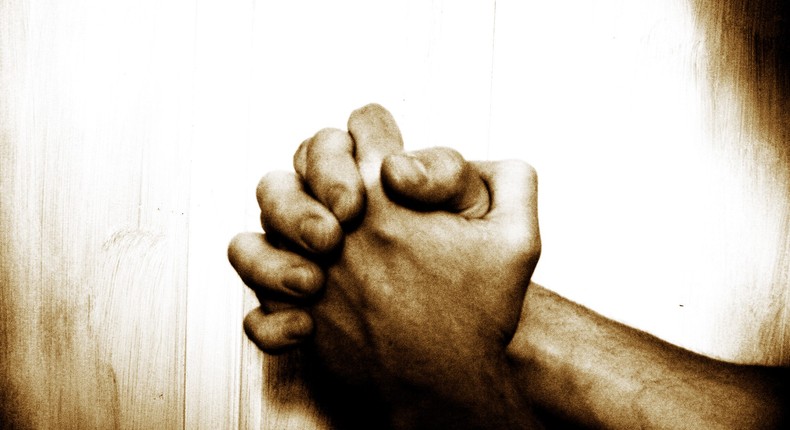 Memory Verse: 1 Peter 5:7 – "Casting all your care upon Him, for He cares for you."
The Word for Today devotional by United Christian Broadcasters (UCB) says
The word 'casting' pictures a fisherman throwing his net into the sea to catch fish. He knows he will not succeed by carrying his net, but by casting it. What are you carrying around? Old pain? Old resentment?
An old torch for somebody who has moved on? Cast it away! You are sacrificing your future for something that is not worthy of your time and energy. Why would God tell you to do something so radical? Because 'He cares for you'.
While you are caring for it, He is caring for you. It is hard to watch somebody you love twisting in pain because of something they should not be carrying. God has no problem making the thing leave you alone; His struggle is getting you to loosen your grip on it.
Today God is speaking to you, not what is bothering you, saying, 'Cast it away!' Satan is a thief. Unwillingness to forgive is one of the doors through which he enters, and you are the only one who can close it.
When you wake up and realise how much he is already stolen from you, you will be angry with yourself. Harness that anger. Let it motivate you to live by the three R's: Repent. Rectify the situation if possible.
Take Responsibility for your life. Once you have done that, close the book on it, enjoy the benefits of God's grace, and move on.
Recognise when something is dead. No amount of effort can resuscitate a corpse, so sign the death certificate, bury the past, and get going. That does not mean you are quitting, it means you are conserving your strength for things that count, for things you can do something about.
JOIN OUR PULSE COMMUNITY!
Recommended articles
Top 10 African cities with the highest population growth from 2022 to 2023
Top 10 happiest countries in Africa in 2023
Top 10 African countries producing Palm Oil
Heard of sex pillows? Here's why you need one
Top 10 African countries with the lowest inflation rates in February 2023
In just 2 years, Tanzania has grown the value of its investments to $8.6 billion
Train crash: Bus driver begs for forgiveness after psychiatric, drug tests
Alongside becoming an apex investment destination in Africa, Tanzania is also a top food producer
5 popular celebrities who wore naked dresses and why it's so common