China blames Taiwan for president's "petty" phone call with Trump
The 10-minute telephone call with Taiwan's leadership was the first by any US president since Jimmy Carter switched diplomatic recognition from Taiwan to China.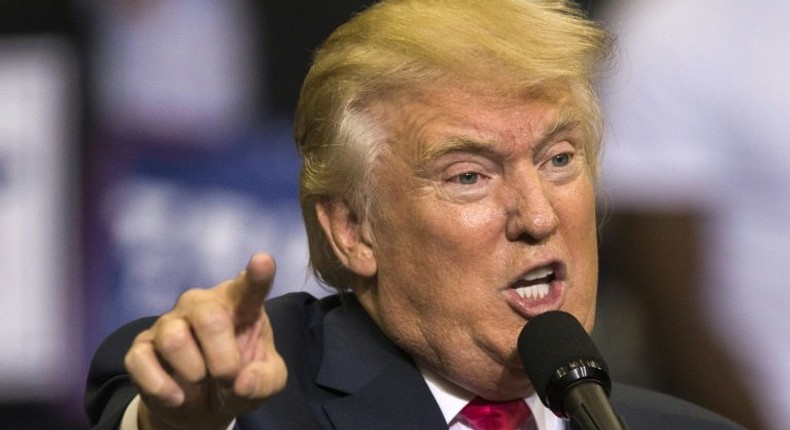 The 10-minute telephone call with Taiwan's leadership was the first by a U.S. president-elect or president since President Jimmy Carter switched diplomatic recognition from Taiwan to China in 1979, acknowledging Taiwan as part of "one China".
Hours after Friday's call, Chinese Foreign Minister Wang Yi blamed Taiwan for the exchange, avoiding what could have been a major rift with Washington just before Trump assumes the presidency.
"This is just the Taiwan side engaging in a petty action, and cannot change the 'one China' structure already formed by the international community," Wang said at an academic forum in Beijing, state media reported.
"I believe that it won't change the longstanding 'one China' policy of the United States government."
In comments at the same forum, Wang noted how quickly President Xi Jinping and Trump had spoken by telephone after Trump's victory, and that Trump had praised China as a great country.
Wang said that exchange had sent "a very positive signal about the future development of Sino-U.S. relations", according to the Chinese Foreign Ministry's website. Taiwan was not mentioned in that call, according to an official Chinese transcript.
Trump said on Twitter that Tsai had initiated the call he had with the Taiwan president. "The President of Taiwan CALLED ME today to wish me congratulations on winning the Presidency. Thank you!" he said.
Alex Huang, a spokesman for Tsai, said: "Of course both sides agreed ahead of time before making contact."
Trump and Tsai noted that "close economic, political and security ties exist between Taiwan and the United States", the Trump transition team said in a statement. Taiwan's presidential office said the two discussed strengthening bilateral interactions and establishing closer cooperation.
Later on Saturday, Taiwan's policy making body on China said Beijing must look at the call "calmly".
"We call on China to face the new situation in the Asia-Pacific region and work with us towards developing a benign cross-strait relationship," the Mainland Affairs Council said in a statement, referring to the stretch of water between the two sides.
China considers Taiwan a wayward province and has never renounced the use of force to bring it under its control. Relations between the two sides have worsened since Tsai, who heads the pro-independence Democratic Progressive Party, was elected president in January.
China's influential state-run tabloid the Global Times said in an online editorial that if Trump really overturned the "one China" principle upon assuming office it would create such a crisis with China he'd have little time to do anything else.
"We believe this is not something the shrewd Trump wants to do."
China's official Xinhua news agency said Trump needed to know Beijing can be a "cooperative partner" as long as Washington respects China's core interests, including the issue of Taiwan.
"China and the United States are not destined rivals," it said in an English-language commentary.
JOIN OUR PULSE COMMUNITY!
Recommended articles
Why FG banned travellers from bringing 'Ghana Must Go' bags to airports
18,050 adults, 795 children infected with HIV/AIDS, on treatment in Borno – BOSACA
Kwara Govt warns citizens against roadside selling, indiscriminate dumping of refuse
You're free to contest for Edo governor  —  Obaseki tells Shaibu
PDP's candidate determination is solely the party's right – Obaseki
CAN prays for success of Tinubu's 2024 Budget of Renewed Hope
MC Oluomo secures second term as NURTW Lagos Chairman
Sarkin Fulani of Kwara sentenced to life imprisonment for kidnapping
We'd soon settle who owns Lagos – Erelu Kuti IV
Shelly-Ann Fraser-Pryce: Track legend signs mouthwatering deal with luxurious wristwatch brand
Sha'Carri Richardson: World's fastest woman reportedly bags $20,000,000 endorsement deal
She needs a break - Super Falcons coach explains Ashleigh Plumptre's absence from team
Sergio Ramos makes Champions League history 31 years after Daniel Amokachi
Thiago Silva recalls TB fright ahead of Chelsea debut