Sheriff says BoT peace committee members are part of the problem
Gana told Sheriff that the committee members visited him as a family and not as a panel.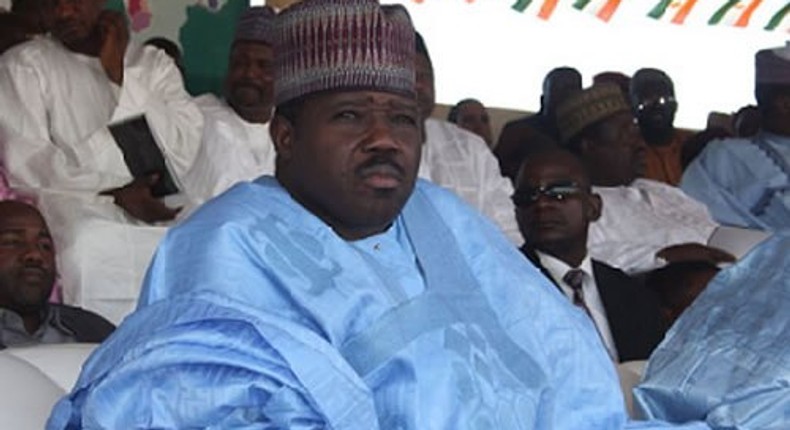 Embattled Chairman of the Peoples Democratic Party (PDP), Senator
Sheriff stated this on Tuesday, August 9, when members of the Committee led by  Professor Jerry Gana met him in Abuja.
He, however, said he is open to discussions on ways to find a lasting solution to the crisis rocking the party.
Sheriff said: "I want to put it on record that I never asked or wanted to be National Chairman of the PDP. People came to beg me to put the party back together after the loss of the election in 2015. The governor of Bayelsa state came, and I objected initially, but the pressure was mounted on me. A lot of misinformation is going around. I took the responsibility to put the party together, and I did my best within the period.
I respect a lot of my leaders. Most of the problems that are happening today if our leaders had taken their responsibilities serious there won't be problem but many of our leaders fail to take responsibility. I will listen to you as you listened to me then, I will come up with what I think had gone wrong. We all want our party to be great again, but we must do away with our impunity."
Earlier, Gana told Sheriff that the committee members visited him as a family and not as a panel or a court.
"We are here today not as a panel not as a court or as an appeal committee but as a family. We pray God to guide us so that the party can be one again. We have come to listen.
"We want to assure you that we are here to listen. Fortunately, we are here as politicians as solution providers. Anyone who is a man of God can be a solution provider.
"We have a burden of historic responsibility. As founding members of the party, only three of us are still alive, and we feel a sense of responsibility that what our founding fathers started will not be laid to waste. We feel there should be a feeling of understanding. We are here because we mean well."
According to Vanguard, the politicians later went into a closed door session, which was on going as at the time of filing this report.
JOIN OUR PULSE COMMUNITY!
Recommended articles
Buhari knows they call him 'Baba Go slow' – Lai Mohammed
Catholic Bishop wants Tinubu to cut down on cost of governance
Osinbajo invokes God's blessings on Tinubu's government
Akintoye condemns invasion of Ibadan radio station by 'Yoruba Nation Army'
NDLEA intercepts explosives enroute bandits camp in Niger
Buhari confers national honours on 338 Nigerians, friends of Nigeria
Igbo group congratulates Tinubu, tasks him on true federalism
Our family doesn't need Nigeria's wealth to survive - Remi Tinubu
My 8 years in office passed by quickly, Osinbajo reflects