Nigerians think El-Rufai will be Osinbajo's running mate
Following the presidential declaration of the current vice president, Yemi Osinbajo, Nigerians have taken to Twitter with the projection that the current governor of Kaduna state, Nasir El-rufai, would be the aspirant's choice running mate.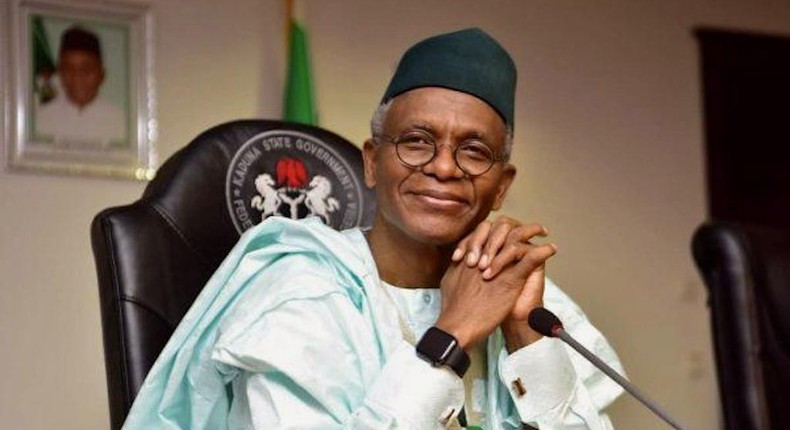 Earlier today, Osinbajo announced on the microblogging platform that he will be running candidate in 2023 presidential election.
Part of his speech said, "If by the grace of God and the will of the people, I am given the opportunity, then I believe that first, we must complete what we have started, radically transforming our security and intelligence architecture; completing the reform of our justice system focusing on adequate remuneration and welfare of judicial personnel, ensuring justice for all and the observance of rule of law, rapidly advancing our infrastructure development, especially power, roads, railways and broadband connectivity. Providing an excellent environment for businesses to thrive; taking the agriculture revolution to the next level especially mechanization and developing the farm to table value chain.
"Making sure that the government, its agencies and regulators serve the business community, creating a tech economy that will provide jobs for millions, enhancing our Social Investment Programmes to a full-scale social welfare scheme, completing the promise of lifting 100 million Nigerians out of poverty within this decade.
"Completing the task of ensuring that all Nigerians, male and female, attend school, reforming our educational system for relevance to the challenges of this century, completing the task of universal health coverage for all and strengthening the capacity of States and Local Governments to deliver on their respective mandates.
"Above all, front and centre of our efforts will be the provision of jobs and opportunities for our young people. I now most solemnly and respectfully seek the support of fellow Nigerians everywhere in this land, and the diaspora, young and old, male and female, in the great and exciting journey that we have ahead of us. I seek your own support."
The VP's announcement was met with many reactions, including the growing suspicion that he would pick El-rufai as his vice president.
In response, El-rufai said that God will choose the best presidential candidate for Nigeria.
JOIN OUR PULSE COMMUNITY!
Recommended articles
Ajulo faults NLC proposed strike, urges dialogue on wage review, palliatives
Legislative experiences great advantage for Tinubu, Shettima – Smart Adeyemi
Auxiliary speaks from hideout, says 'police can't declare me wanted'
Tinubu's biopic, Last Man Standing, to premiere June 12 in Lagos
Zamfara Governor addresses purported ₦9trn assets declaration
Tinubu promises minimum wage review as subsidy dispute rumbles on
Revert to status quo on subsidy, let's continue discussion - TUC tells FG
Nigerian women can now pass permanent residency to foreign husbands but not citizenship
Group hails Tinubu on Akume's appointment as SGF