Governor sends Pulse letter showing he obtained permission before leaving Nigeria
Kogi State officials have told Pulse that Governor Yahaya Bello duly sought permission from lawmakers before leaving Nigeria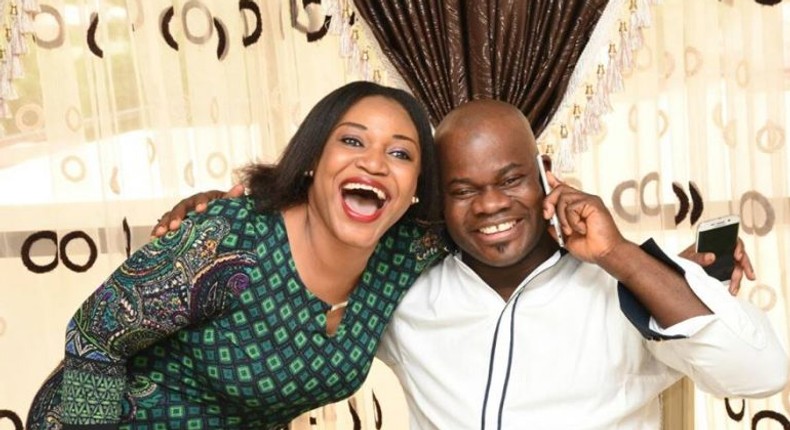 On Monday, November 8, 2016,
The report by that the Governor had disappeared from his State without trace, fuelled widespread panic that the number one citizen of the Confluence State was terminally ill.
Upon enquiry, the Kogi State government immediately sent Pulse pictures of the Governor looking in high spirits and rude health from his Dubai abode.
The Governor had obtained a two-week permission for his vacation from the Kogi State House of Assembly before embarking on his trip abroad, said New Media aide of Bello's, Gbenga Olorunpomi.
The Governor was hale and hearty; contrary to reports, Olorunpomi told Pulse.
On Tuesday, Punch ran a follow up story on the development.
Wrote the Newspaper: "Contrary to the claims by the Kogi State Government that Governor Yahaya Bello is healthy, investigations on Monday revealed that he had been admitted into a hospital in Germany for eye surgery".
The Daily also wrote that contrary to Pulse account of Monday, the Governor "did not also officially notify the state House of Assembly of his foreign trip, contrary to laid down regulations".
Kogi State Government officials have however sent Pulse a notification letter written by Governor Bello and addressed to the lawmakers.
The letter which was specifically addressed to the Honorable Speaker of the Kogi State House of Assembly, read in part:
"I hereby wish to notify you by this letter of my intention to travel out of the country for 14 days commencing 26 of October, 2016", Governor Bello had written.
Punch had also written that Bello left the country without handing over to his Deputy, Simon Achuba.
"It was learnt that the Governor, however, could not wait for a formal handing over to his deputy, Simon Achuba", wrote.
However, in Bello's letter to the Kogi State House of Assembly dated October 25, 2016, the Governor had added that: "While abroad, all urgent State matters should be forwarded to my Deputy, Rt Honorable Simon Achuba.
"Please accept the assurances of my highest regards as always", Governor Bello wrote.
sought to know from Mr. Olorunpomi if his Principal was undergoing a surgical procedure in Germany as Punch had reported.
"The Governor has a minor eye problem..yes…but it's nothing major", said Olorunpomi. "It's just a corrective procedure and nothing more.
"The way it was reported, the Governor is on his way to doing it. But he's long done the corrective procedure and is recuperating in Dubai. The Governor is nowhere near Germany at the moment", Olorunpomi affirmed.
Yahaya Bello assumed his role as Governor of Kogi State on Wednesday, January 27, 2016.
The Supreme Court affirmed Bello's position as Governor after a long running legal battle, on Tuesday, September 20, 2016.
JOIN OUR PULSE COMMUNITY!
Recommended articles
PDP want Tinubu, Shettima to make their assets declaration public
Strike: FG heeds TUC's demands, set up committee to review minimum wage
Group urges Nigerians to exercise patience with Tinubu
I did not assault my wife – Ondo Deputy Governor
Makinde seeks review of Supreme Court's judgment to pay ₦3.4bn debt to LGs
South-East group congratulates Gbajabiamila, Akume on appointments
30 killed as armed men invade Sokoto community
NDLEA destroys 3 tons of skunk in Edo forest, seizes 76.9kg Canadian Loud
Attack on Yahaya Bello's convoy political, Natasha alleges