451 students graduates from Air Force Institute
This, he said, informed the renaming of the school as 320 TTG in the year 2000 for better academic performance.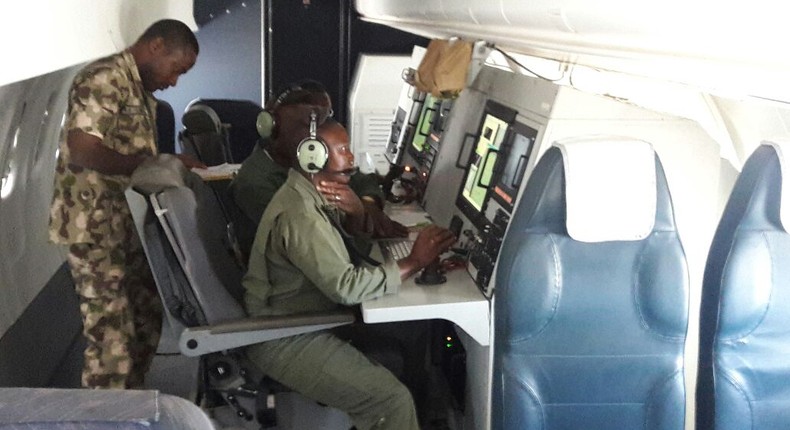 The Nigerian Air Force Institute of Technology (AFIT) on Friday in Kaduna graduated 451 students in various fields of endeavour.
The Commandant of the institute, Air Commodore Musbau Soladoye, in his remarks at the 45th graduation ceremony, urged the graduands to be good ambassadors of AFIT and the country.
``I know it's an exciting moment for you and your family that you have successfully completed your studies.
``Note that your graduation today indicates that you have met AFIT requirements both in character and learning, so, always be good and worthy ambassadors of AFIT and the country,'' he said.
He recalled that AFIT took off in 1977 as Nigerian Air Force Technical and Supply School (TSS) in Kaduna State, adding that since then, it had undergone series of upgrading.
``AFIT has over the years grown in status to become the leading institution and centre of excellence for aerospace/aircraft engineering in the country and West African sub-region.
``AFIT has also expanded its students' intake to include civilian personnel, Ministries, MDAs, Nigerian Navy and Nigerian Army, among others,'' he said.
Soladoye said that in spite of these major achievements, AFIT was still facing the problem of retaining its competitive position and also managing its growth.
In his remarks, the Chief of Air Staff, Air Marshal Sadique Abubakar, who is also the Chairman, Governing Council of the institute, urged the graduands to be hardworking and dedicated.
``These graduating students have indeed fulfilled the institute's high standards and requirements in character and learning.
``Therefore, my sincere expectations and hope are that as they graduate they would forge ahead and remain good ambassadors of
AFIT, while contributing their quota to the development of the country," Abubakar said.
He commended President Muhammadu Buhari for his contributions to AFIT which helped it to achieve its present feat.
``This is not only a testimony of the value he attached to AFIT, but also his interest in the progress of AFIT.
The Minister of Science and Technology, Dr Ogbonnaya Onu, reminded the graduating students that it was through hard work, discipline and dedication that they were able to graduate.
```It is important that you always remember that the nation and your parents have made huge investment in you.
``As you are about to begin your carrier as professionals, I urge you to continue to work hard,'' Onu said.
JOIN OUR PULSE COMMUNITY!
Recommended articles
Risk management in indices trading: Tips and tools for managing your exposure
Tunubu lauds people of Zamfara for ensuring his biggest win
You're now a blogger —  Shehu Sani mocks 'retired governor' El-Rufai
Gov. Eno appoints SSG, CPS
Gov. Sani retains El-Rufai's appointees as top government officials
Gov. Diri warns fuel marketers against hoarding, profiteering as price hits ₦‎600
Aliyu nullifies recent, traditional rulers' appointments by Tambuwal in Sokoto
Sanwo-Olu slams fuel marketers for unfairly hiking prices
FG changes date for national award