Distribution companies say Military, Ministries owe N93bn'
The association further appealed to all power consumers, including government agencies, to pay their debts promptly.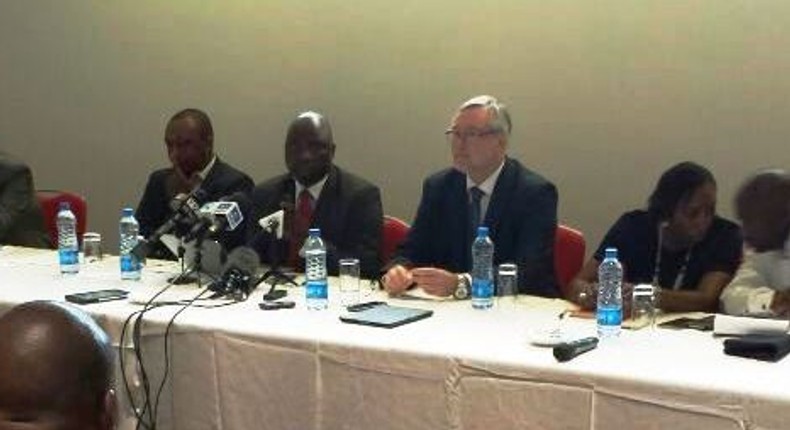 In a recent briefing, the Electricity Distribution Companies (Discos) in Nigeria said that they had recorded revenue shortfall of over N300 billion post privatisation.
Speaking at the briefing with newsmen during the week, Sunday Oduntan, the Executive Director of the association disclosed that Ministries, Department and Agencies are leading the list of debtors in the power sector.
In his words, "This is a cash crisis that threatens to completely undermine the electricity value chain and ability to continue to serve consumers."
Continuing, Oduntan said, 'MDAs (Ministry, Department and Agency) debts plus interest now stands at N93 billion. The power industry cannot survive with this mounting debt in addition to the dearth of foreign exchange.'
Oduntan also explained that the revenue shortfall had adversely impacted on the ability of the discos to make capital investment in metering, network expansion, equipment rehabilitation and replacement that were critical to service delivery improvement.
Oduntan, who spoke on behalf of the Chief Executive Officers of the Distribution Companies, also disclosed that vandalism of gas pipelines had also led to massive drop in power generation.
'Shortage of gas leads to low power generation. Low generation and poor transmission facilities lead to low distribution.
'Therefore, the discos should not be blamed for poor power supply because we cannot give what we don't have', Oduntan explained.
It was explained that a little over six million customers are on their book, indicating that substantial number of electricity consumers do not pay for it. The distribution companies said that between 40 and 70 percent of consumers in certain areas don't pay their bills.
"Over the last three and a half years, we have spent lot of money running into billions. When we came on board we met a metre gap of 5m but today we have reduced the metre gap to 2.8m as a total number of 3.2m customers are now metered," recalling their accomplishments.
The electric distribution companies used the opportunity to absolve themselves of blame in poor power supply to customers saying vandalism of gas pipelines affects generation of electricity which in turn affects transmission before getting to distribution.
JOIN OUR PULSE COMMUNITY!
Recommended articles
Buhari's assets remain the same after 8 years as president
Attend tribunal to show loyalty to Atiku, PDP - Dino challenges Makinde
Bala Mohammed emerges Chairman PDP Governors' Forum
Ondo Assembly elects Oladiji as new Speaker
Bauchi Gov Mohammed calls for unity among PDP members
FG increases trips on Abuja-Kaduna train route
FG moves to ban children below 11 years from writing Common Entrance exams
Akeredolu is alive - Ondo govt reacts to death rumour
Tinubu sends condolence message to India over deadly train crash