Stop using religion, ethnicity to cause disunity - Governor says
El-Rufai urged the traditional leaders in the state to always preach peace to their subjects for development.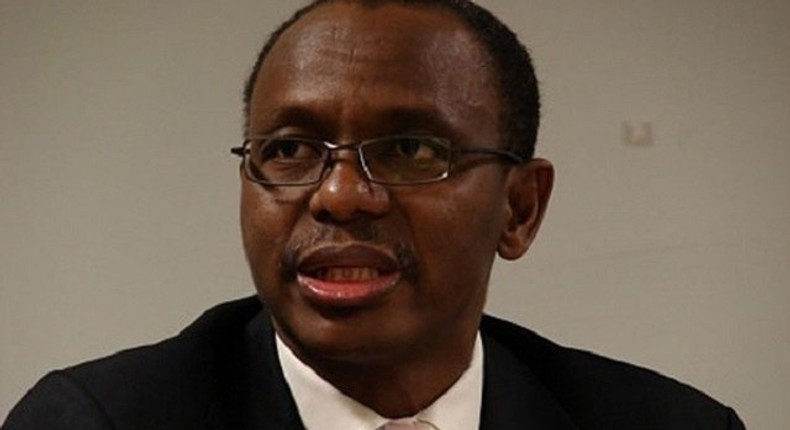 The governor said this during a quarterly meeting with the Kaduna State Council of Chiefs and Emirs.
According to the governor, the aim behind the Religious Bill is central to security, peace and allowing everybody to practice his or her faith without any challenge.
He reiterated his administration's commitment to peace and stability in the state.
He added that human life was sacred and government will do its best to protect lives and property.
He said using religion and ethnicity to divide people to achieve political and other interests must stop.
"We must work hard and ensure that forces of disunity and confusion failed. We must continue to stand up and nip in the bud all attempts to divide Nigerians along ethnic and religious lines.
"We have more to gain with peace and nothing to gain with violence. This is our collective resolution and we will continue to ensure peace'', he said.
Deputy Chairman, Kaduna State Council of Chiefs and Emirs, Chief of Kagoro, Ufuwai Bonet, said they would continue to sustain peace in their domains.
"We thank the governor for this meeting. We will continue to preach peace to our people'', he said.
JOIN OUR PULSE COMMUNITY!
Recommended articles
PDP, Odii to call 60 witnesses against Gov. Nwifuru's victory
Timi of Ede honours former minister Dambazau with 'Jagunmolu' title
NLC declares strike, demands fuel price reversal
Gbajabiamila thanks Tinubu for appointing him as Chief of Staff
APM's election tribunal case against Tinubu hits brick wall
INEC rejects court admittance of its own documents in Peter Obi's petition
Court upholds Iyorchia Ayu's suspension from PDP
BREAKING: Tinubu confirms Gbajabiamila as chief-of staff
Abia lawmaker urges Otti to focus on Aba roads