Senate demands apology from police over 'wrongful' raid of lawmaker's home
The police were said to have returned Goje's belongings on Thursday, April 27, after the lawmaker accused the Force of taking budget documents from his house.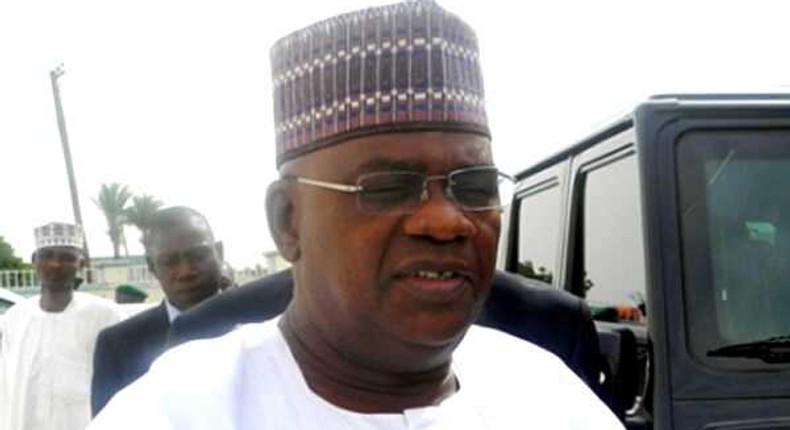 The Nigeria Police Force has reportedly returned all the documents and monies recovered from Senator
The items were taken from Goje's Abuja home last week in a raid by police operatives that lasted for hours.
Goje is the Chairman, Senate Committee on Appropriation.
He had told the Senate on Wednesday, April 26, that the policemen who raided his house on April 20 took away the 2017 budget documents.
The Senate on this basis demanded that the police return every pin they took from the senator's house.
The Senate said the budget could be delayed if the documents are not returned.
Although the Force in a statement denied taking any document relating to the budget, it complied with the senate's directive.
In a statement issued on Thursday, the Senate President Bukola Saraki's office said the police returned all the documents, cash and laptop they took from Goje's house.
The upper chamber also asked the police to explain why it raided the senator's house and demanded an unreserved apology.
"Nigerian police this morning returned every thing they took from Senator Goje's house, including cash and documents relating to the 2017 Budget," Saraki's spokesman, Bankole Omisore wrote on Twitter.
"They claim the raid was based on wrong information from a whistleblower."
A source cited by The Nation said a deputy commissioner of police and some plain clothe officers returned the items early Thursday.
Items returned include, a laptop,  18 files, cash of N18 million, $19,000 and 4,000 Saudi Riyals.
JOIN OUR PULSE COMMUNITY!
Recommended articles
BREAKING: Davido finally reacts to OON Award from Buhari
Nigerians express concern over immediate implementation of subsidy removal
Man charged for murder of Nigerian pastor's wife in US knew her from church
Trial of Chidinma, suspect in Super TV CEO murder, stalled
Reps, Senate agree on establishment of real estate regulatory council
Imo Govt. to employ 1,000 persons through mass transit system – Official
Senators Urhoghide and Akinyelure dump PDP
Pepsodent deepens consumers engagement, activates schools to promote oral health education
5 ministries Tinubu should consider scrapping