President doesn't need to work from home, he needs a Doctor
Burdening the President with work files at home is cruel. Get this dude a Doctor.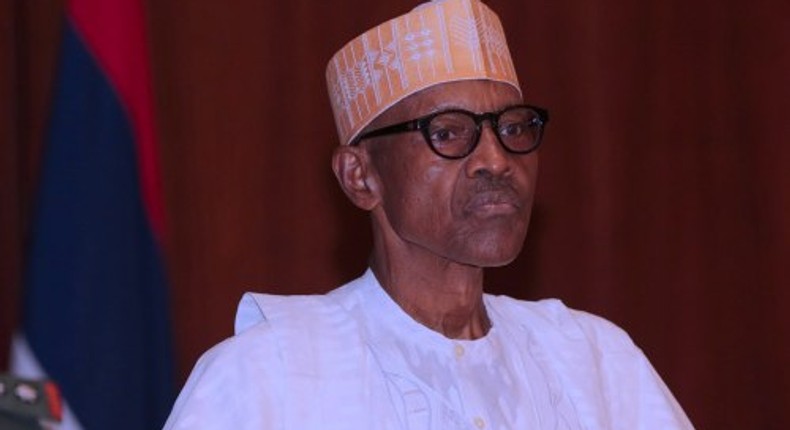 It has finally come to this—President Muhammadu Buhari will now be working from home.
"The President asked that he should be allowed to rest and the Vice President should preside", Minister of Information and Culture, Lai Mohammed announced after yet another federal executive council (FEC) meeting where the Commander-In-Chief was conspicuously missing.
The Minister added; "President Buhari has asked that all the files on his desk be brought to him at his official residence for treatment."
Mind you, this was the same Mohammed who lectured State House correspondents just a couple of days ago, over the state of the President's health.
"Mr President is not ill again. Mr President is in town; Mr. President is attending to other issues. He looked at the agenda for the meeting and decided that the Vice President should preside. It is not unusual for the Vice President to preside over FEC meetings," Mohammed blared.
He was lying and he knew it.
But his delivery came from a face so straight, you almost believed him.
The date was April 12, 2017 and eyebrows had been raised over the President's absence at the highest decision making gathering in the federation.
But Nigerians aren't fools.
Buhari is struggling with a health challenge.
When he returned from the UK on March 10, 2017 after spending some 50 days outside the nation's shores, Buhari disclosed that he's never been so ill in his life.
In recent times, he's looked pale and frail. His gait is now a lurch. He struggles with a smile. There's a pain in there somewhere. Nigerians see that. They can't be fooled.
A Punch correspondent who raised questions about his President's health in an article, was banished from the Villa and his accreditation tag seized off him before commonsense prevailed and he was recalled.
By coming out today to say the President will now be working from home, the presidency knows it can't conceal this anymore.
It's like trying to conceal a naked dance before the spotlight.
Our President needs another vacation—this time, a longer one. He needs the best medical care he can get while at it.
It will amount to an exercise in futility from the presidency not to disclose all there is to know about the state of health of the leader of the most populous black nation on earth.
Because even in the Villa, walls have ears.
Mohammed's declaration that the President has asked for his work files to be brought home is pointless--maybe another lie.
This President doesn't need files at home to strain his fragile health some more.
He just needs a Doctor…in the other room.
JOIN OUR PULSE COMMUNITY!
Recommended articles
EFCC grills former minister Tallen over alleged ₦‎2bn fraud
UN chief appoints Adesina, others to spearhead fight against malnutrition
Sanwo-Olu vows to give Lagos biggest children hospital in Africa
Kano Govt sets up mobile courts to tackle phone snatching
Withdraw petition against Tinubu and stop messing up - LP faction tells Obi
Tinubu commissions NASS Central Mosque, urges Muslims on humility
Anambra govt launches e-identification cards for civil, public servants
Tearful Ondo Speaker dissolves state assembly
Hajj: NAHCON reads riot act to caterers in Madina, disqualifies defaulter