"I will leave no stone unturned in the efforts to rid Nigeria of corruption"
Buhari made the comment on Thursday, February 18, 2016, during a reception for members of the Diplomatic Corps at the Presidential Villa in Abuja.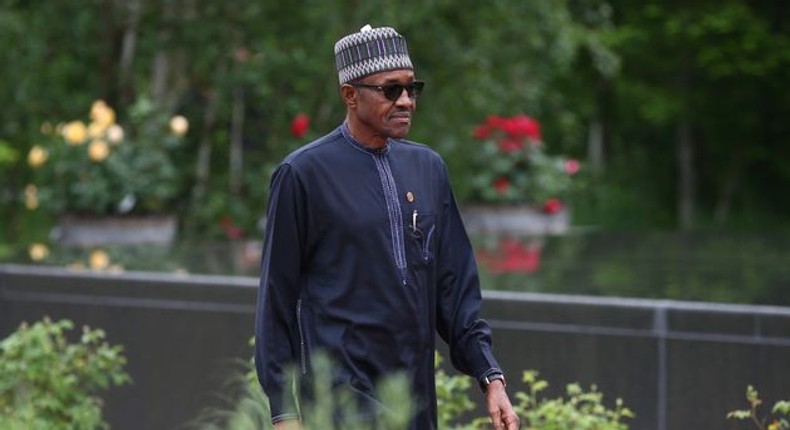 "We are resolved to build a stable and prosperous Nigeria; a country that is inclusive of all her diverse peoples and a country that is at ease with itself. Building such a country will not be possible where corruption is pervasive," the president said according to Daily Trust.
"Mindful of this, it has become necessary to wage a relentless war against the cancer of corruption. So long as corruption holds center stage in the affairs of Nigeria, the country will continue to suffer incalculable harm.
"You are witnesses to the preliminary findings that have emerged in the past few weeks from our investigations into corrupt practices in different sectors of Nigeria's Public Service. I
"I will leave no stone unturned in the efforts to rid Nigeria of corruption. I must however, add that in doing this, we shall operate within the ambit of the law. In a similar fight in the past, and armed with the might of military muscle, I led a government that required persons presumed to be corrupt to prove their innocence.
"Today, as committed democrats, and in a culture of deepening democracy, we respect the law that presumes all persons innocent until they are proven to be guilty.
"Nigeria has no choice, nor can the country afford to be an island in itself. Against this backdrop therefore, since my assumption of office, I have demonstrated my commitment to interact with my colleagues in Nigeria's neighbours and beyond.
"This is consistent with the pledge that I made at my inauguration to steer the affairs of the country in a manner that will allow us to play the role that is expected of us," he added.
Meanwhile, Vice President, Yemi Osinbajo has said that the kind of corruption which has occurred in Nigeria would be viewed as a crime against humanity in other countries of the world.
JOIN OUR PULSE COMMUNITY!
Recommended articles
Strike: FG heeds TUC's demands, set up committee to review minimum wage
Group urges Nigerians to exercise patience with Tinubu
I did not assault my wife – Ondo Deputy Governor
Makinde seeks review of Supreme Court's judgment to pay ₦3.4bn debt to LGs
South-East group congratulates Gbajabiamila, Akume on appointments
30 killed as armed men invade Sokoto community
NDLEA destroys 3 tons of skunk in Edo forest, seizes 76.9kg Canadian Loud
Attack on Yahaya Bello's convoy political, Natasha alleges
NDLEA recovers 390kg illicit drugs in 4 states in 5 days